Roundup of Secrets Listening List
Adela and Sara discuss the podcast playlist on Secrets, which included episodes from TED Radio Hour, The Tip Off, Family Secrets, and Showcase from Radiotopia. The playlist was curated by Becca Bryers, who hosts a podcast Multi Story.
We talked about:
Secrets podcast listening list
Stevie's interview with Maeve McClenaghan, the host of The Tip Off, in which she recommends another episode, "Burnt," which tells the story of a reporter who follows a tip about a person involved in terrorism.
Adela's interview with Frank Warren, the founder of PostSecret.com, who was featured in the TED Radio Hour episode we listened to.
We went to Podcast Movement. Other upcoming conferences include Sound Education and She Podcasts.
Sara is listening/excited about listening to:

Land of the Giants from Vox, which tells the story of the world's biggest companies in miniseries format. The podcast is currently covering Amazon.
Room 20, which is a documentary about the search for the identity of a man who was found unconscious and has been kept alive for 15+ years. Email Sara at

[email protected]

if you want to share your own thoughts.
1619, a podcast hosted by Nikole Hannah-Jones and produced by the New York Times about the history of slavery in the United States.

Adela has been listening to:
Get involved in the podcast discussion! Find out how Podcast Brunch Club works.
Audio editing and production by Stevie Zampanti of Conceptual Podcasting. Music included in this episode was "Rainbow" by Chad Crouch and "Paradise" by Misael Gauna.
Current Supporters include: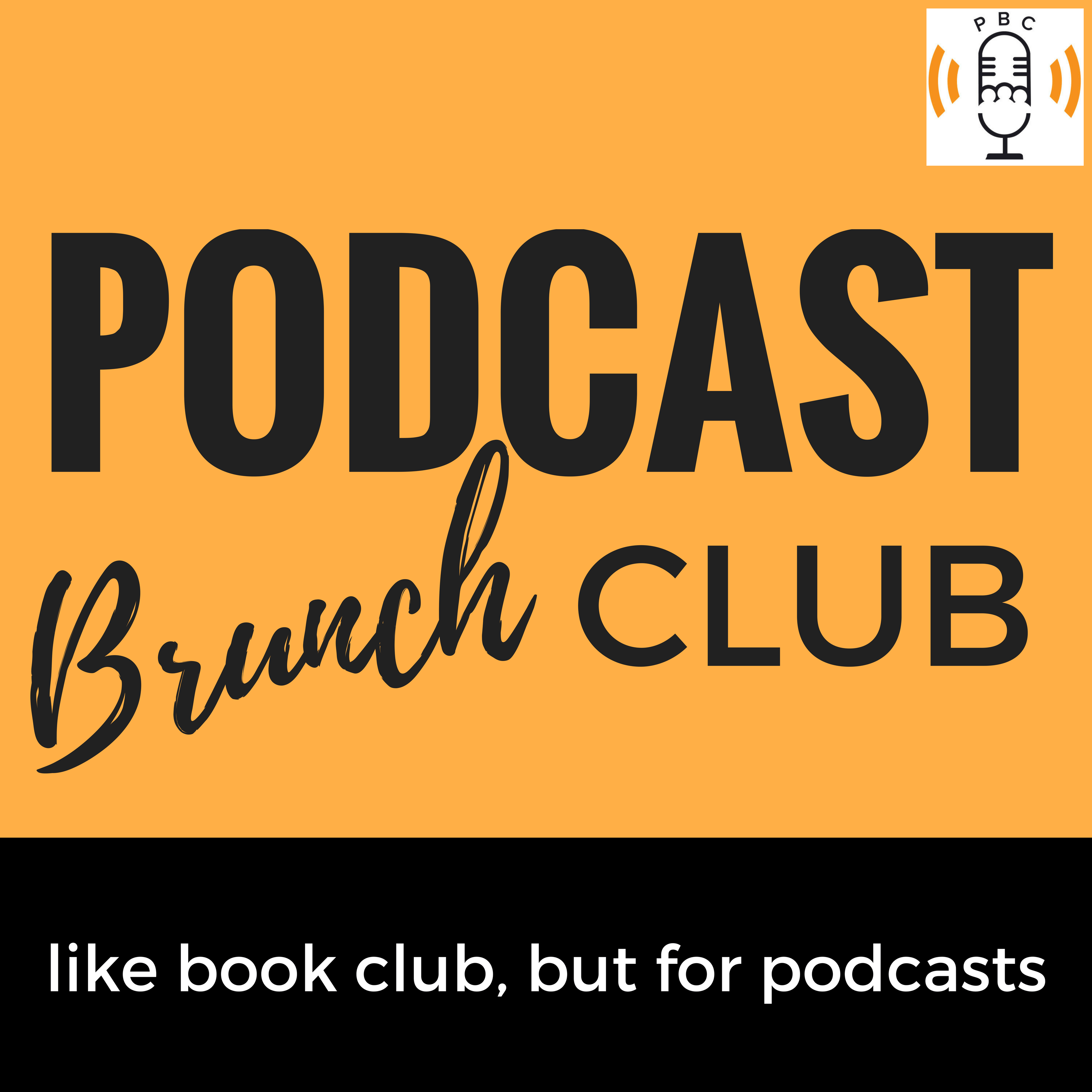 Podcast Brunch Club
Podcast Brunch Club
Podcast Brunch Club: like bookclub, but for podcasts