About Podcast Brunch Club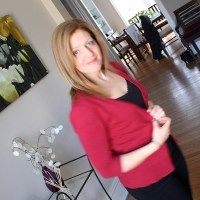 Hi all! A little about me. I'm Adela and I started Podcast Brunch Club (PBC). PBC is a community of engaged podcast listeners. Every month we will post anywhere from 1-5 hours of podcast listening. Our online forums (FB group, twitter, & blog) are a great way to engage, but what we really want to do is get people together in person. Technology has brought some great things, but person-to-person interaction has become more difficult. PBC chapters meet in face-to-face and discuss that month's podcasts. If you are interested in either starting a PBC chapter or participating in one that already exists, email me at [email protected].
About the PBC backstory.
I am a huge podcast fan, but one day while I was listening to one of my faves, it occurred to me how solitary podcast listening is. Much like reading a great book, you sometimes find yourself laughing out loud, crying with true empathy, or stunned by people's (fill in the blank here: kindness, ingenuity, audacity, etc.). You're left looking around to share it with someone only to realize that you are listening alone. For a true podcast enthusiast, you ultimately try to weave these pieces into conversation, just for sake of trying to connect the people you care about with the audio content you care about. That is, until a friend points out that the last three sentences you said started with "that's like this one podcast I listened to…."
I was having one of those days when it hit me that a podcast club would be a great idea. I talked to a friend who agreed to be my co-founder and the very first chapter was born in Chicago.
Why brunch?
The brunch part was added because it seemed like a good marriage – the Chicago chapter meets for brunch on the last Sunday of every month. Other chapters can choose whatever time/method is most convenient for their members.