WELL-BEING: May 2022 podcast playlist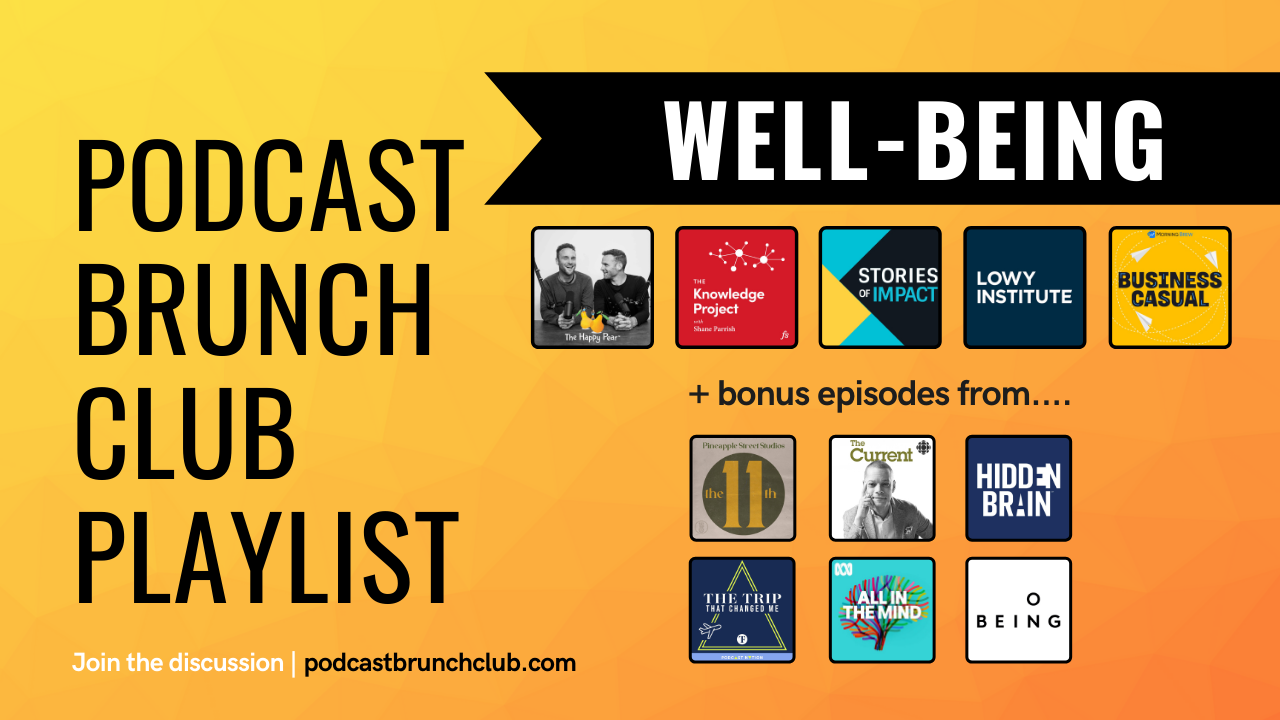 What is well-being and how do we achieve it? Well-being is a state of being, while happiness is a fleeting emotion. This podcast playlist explores flourishing, stoicism, how we can approach well-being without being misguided by the wellness industry's marketing tactics, and the ways government can encourage well-being over productivity.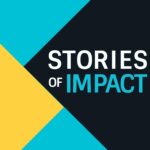 This playlist is sponsored by Stories of Impact, a podcast about the art and science of human flourishing.
Podcast Playlist on WELL-BEING
Get the full playlist on your podcast player of choice using these platforms (see the * below for instructions):

The Happy Pear Podcast: "Prof Paul Dolan on Happiness" (June 2021, 55 min)
A conversation with Paul Dolan focused on the many facets of happiness and how one glove does not fit all. Paul Dolan is a Professor of Behavioural Science at the London School of Economics and Political Science. He also is the author of "Happiness by Design" and "Happy Ever After: A Radical New Approach to Living Well."
The Knowledge Project with Shane Parrish: "#123 William Irvine: How To Live a Stoic Life" (November 2021, 1 hr 7 min)
Author and philosophy professor William Irvine goes in-depth on Stoicism, and why the fundamental tenets of this ancient philosophy can provide answers to some of the toughest problems in today's society. On this episode Irvine offers a definition and some useful background on Stoicism and its origins, the original Stoics, their thoughts on failure, their advice on decision making, and how we can train ourselves to be more stoic.
Stories of Impact: "Wellness & Human Flourishing with Deepak Chopra" (February 2022, 20 min)
A conversation with Dr. Deepak Chopra that explores the link between our minds and our physical health; between the way we decide to approach life, and the likelihood that we will flourish in our lives. Deepak Chopra is a world-renowned pioneer in integrative medicine and personal transformation.
Lowy Institute: "Lowy Institute Conversations: Dr Julia Kim on Bhutan's Gross National Happiness" (September 2021, 30 min)
Rather than using money (i.e. GDP) as the metric by which to measure success of government, why not measure the level of happiness of a country's citizens? Well, Bhutan does just that. This episode is a conversation with Dr. Julia Kim, the Program Director of the Gross National Happiness (GNH) Centre Bhutan.
Business Casual: "The Truth About the Wellness Industry" (January 2022, 38 min)
The wellness industry has a grip on society. From fasting for 16 hours a day to drinking a neverending supply of celery juice, we are constantly told that we can do more to improve our health. In this conversation, we hear about the the wellness industry's history, marketing tactics, and lack of regulation.
Recommended Books & Other Resources:
We've started compiling recommended books from the podcast playlists and from our chapter meetings on our Amazon Idea List. Some of the links in this post may be affiliate links. If you use these links to buy something PBC may earn a commission.
Conversation Starter Questions:
How do you define well-being?
Do you think well-being and happiness are the same?
Did any of the episodes we listened to give you tips or ideas of how to achieve well-being in a way that you hadn't thought of before?
Did the stoic philosophy resonate with you?
What do you think about using the GNH (gross national happiness) as opposed to the GDP to measure success of government?
How has the wellness industry impacted you and what you've spent your money/time on?
* If you are manually finding each episode on a playlist in your podcast app, there is an easier way!!!! Every month we add the PBC playlist on four platforms: Listen Notes, Podchaser, Podyssey, and Spotify. We do this to make it easier on you so that you don't have to hunt for each episode manually on your player of choice. You can simply grab the rss of the playlist from Listen Notes, for example, and drop it into your player and…boom!!…all of the episodes magically appear. Here's a video that shows an example of quickly adding the episodes to Pocketcasts using the Listen Notes playlist.