LOVE, RECONSTRUCTED: February 2022 podcast playlist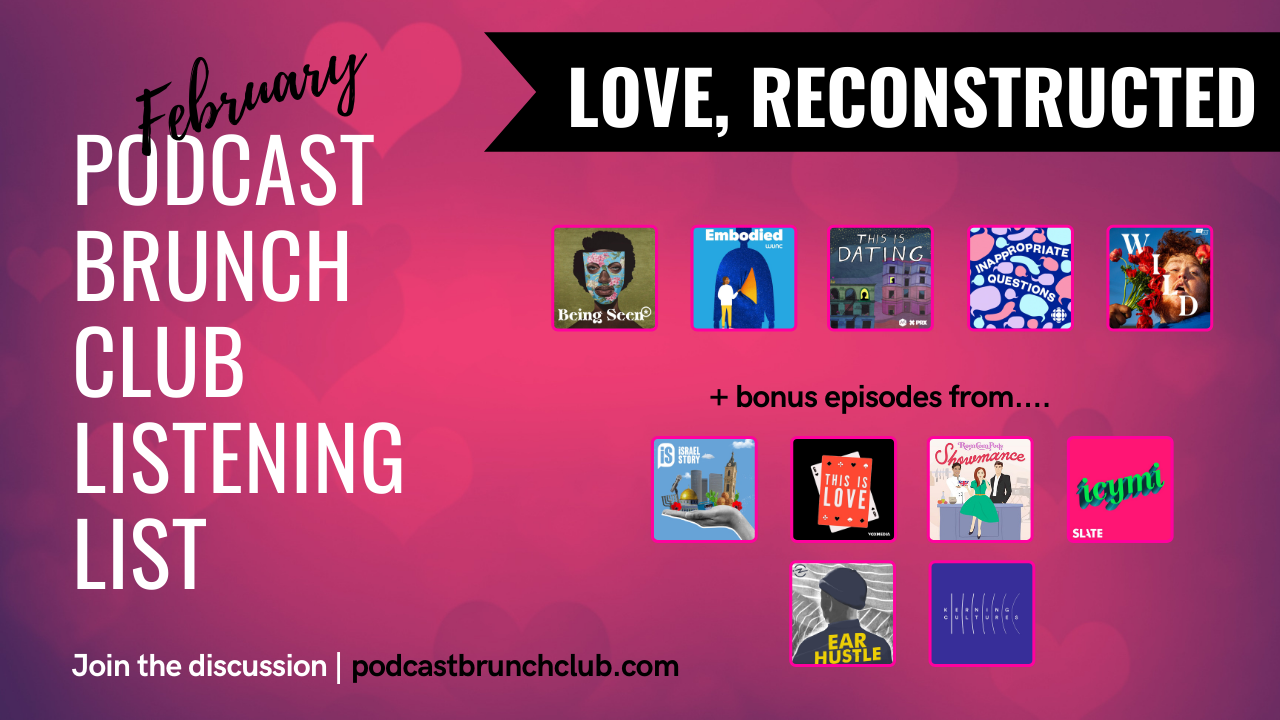 We often view love, be it ours or others, through the constructs of society. This playlist challenges that notion. It's an ode to defining love in the image of who we are as people, and not how society wants us love.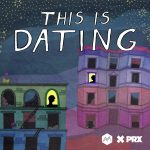 This playlist is sponsored by This is Dating.

This playlist was curated by Shreya Sharma. Shreya has by-lines in Sounds Profitable and Gumball. She also curates the Inside Podcasting newsletter twice a week.
Podcast Playlist on LOVE, RECONSTRUCTED
Get the full playlist on your podcast player of choice using these platforms:

Being Seen: "Love, Radically" (November 2020, 33 min)
The first season of Being Seen focuses on the gay and queer Black male experience through conversations with leading voices. This episode explores the "revolutionary act" that is Black men loving Black men.
Embodied: "Aced: Love, Romance and Asexuality" (November 2021, 24 min)
A discussion with folks who identify as the A on the LGBTQIA spectrum. It's a sexual identity that's long been ignored, minimized and misunderstood. They share their differing experiences of not being sexually attracted to anyone and a reminder we could all use: love and sex are not the same.
This Is Dating: "Love Bombing: Kahn Date 1" (January 2022, 35 min)
Khan is good at falling in love. He's also good at wooing everyone around him. On this week's date, he questions the root of his charm.

Inappropriate Questions: "Can I Ask a Polyamorous Person 'Do you get jealous?'" (June 2021, 37 min)
When every love song and rom-com is about finding your one true love, the idea of having multiple romantic partners can raise a lot of questions. One thing polyamorous people get asked a lot is whether they get jealous. But what really is jealousy and where does it come from? And is it different for people who are non-monogamous?
WILD: "Episode 7: How Do I Love Someone? Starring Megan Tan" (July 2021, 42 min)
WILD features 10 coming of age stories from the pandemic infused with joy. In this episode, the creators made a rom-com! Falling in love during a pandemic unexpectedly distorts time to an exponential degree. In a fiction meets non-fiction romantic comedy, Megan Tan explains.
Recommended Books/Resources:
We've started compiling recommended books from the podcast playlists and from our chapter meetings on our Amazon Idea List.
Conversation Starter Questions:
What has the pandemic looked like for your love life?
What's something you wouldn't normally share on a first date? (question inspired by the This Is Dating episode)
What does self-love and self-care look like for you? Has this definition changed during the pandemic?
Who are your role models for love? (question inspired by the This Is Dating episode)
What was your understanding of asexuality and aromanticism before listening to this playlist?
Have you ever been the victim or perpetrator of love-bombing? (question inspired by the This Is Dating episode)
How have these episodes challenged your definition of love?