Bonus podcast playlist: CELEBRITY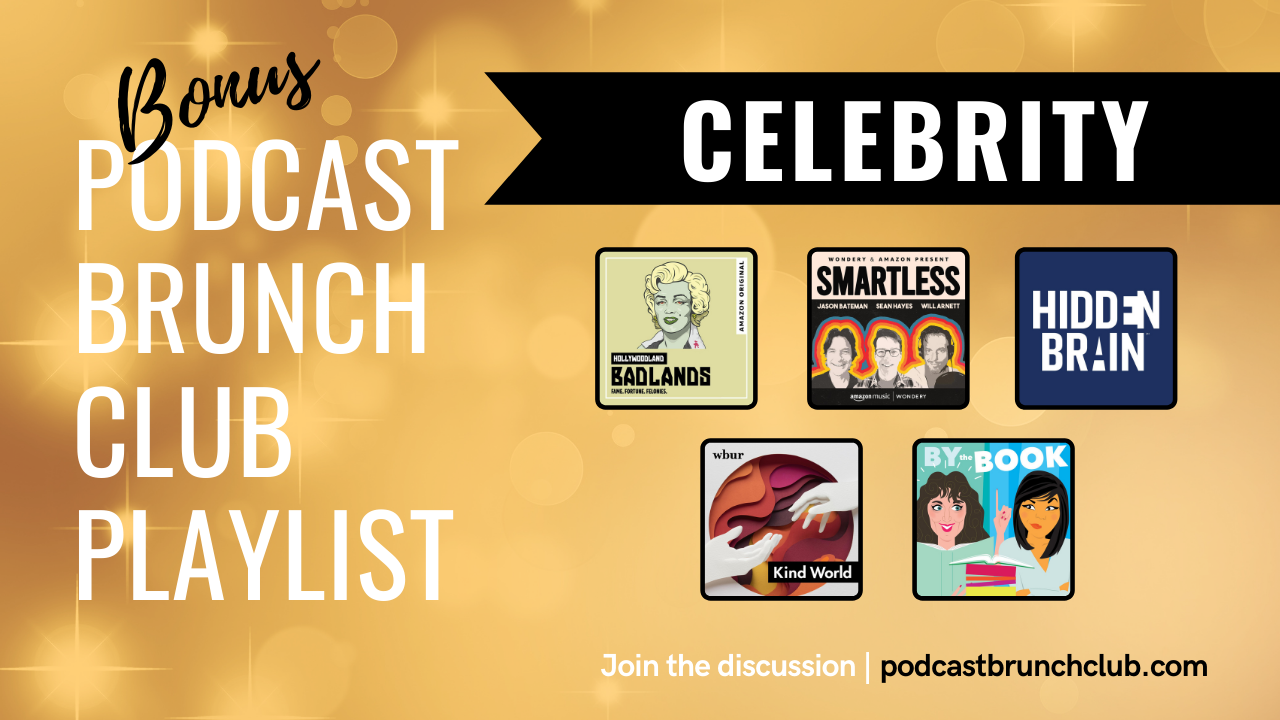 What is it about celebrity and fame that captivates us? Imagining them as regular humans who experience the same things as we do is simultaneously fascinating to consider and impossible to believe. This playlist covers the theme of celebrity from a variety of angles: from the outlandish stories to a discussion of the classism that must exist to create celebrity culture.
Podcast Playlist on CELEBRITY
Get the full playlist on your podcast player of choice using these platforms:

Badlands: "Heath Ledger: Baited with Drugs, Beaten to a Pulp, and Beyond the Point of No Return" (February 2022, )
Heath Ledger's preparation for and disappearance into his movie roles is legendary, and it's what helped him play repressed cowboys, junkies, and maniacal clowns equally well. His research led him to junkies who taught him how to properly shoot up using a stolen prosthetic arm and fake blood, and to a personal diary full of cut-and-paste madness. The paparazzi, however, mocked Heath's method, and took their public quarrel with him to duplicitous lengths.
SmartLess: "George Clooney" (March 2021, 1 hr)
George Clooney: between his ridiculous horseplay and profound, prolific involvement in human rights issues and philanthropy, Clooney's got all bases covered.
Hidden Brain: "Never Go To Vegas" (March 2019, 48 min)
A look celebrity culture and the new "aspirational class."
Kind World: "All-Star Friendship" (January 2019, 16 min)
Reporter Shirley Wang tells the story of her father, Lin Wang, a cat-litter scientist who befriended NBA Hall-of-Famer Charles Barkley.
By The Book: "Bonus: The Worst Celebrity Self-Help Books" (November 2021, 43 min)
Kristen and Jolenta talk to This Is Critical host Virginia Heffernan about the worst celebrity self-help books.
Conversation Starter Questions:
Do you typically enjoy podcasts hosted by celebrity? If so, which ones and why?
Would you want to be famous?
Which of the episodes featured was your favorite?
What are your thoughts about the paparazzi?