Conspiracy Listening List Roundup
Open this episode in your podcast app of choice!
A discussion of the July PBC podcast listening list on Conspiracy. We also share a few podcast recommendations.
Find the full show notes on the web at: https://podcastbrunchclub.com/conspiracy-roundup
This is what they talked about:
The Anthill mini-series about conspiracy: "Expert guide to Conspiracy Theories"
It Could Happen Here podcast really freaked Adela out: about the possibility of another civil war in the US.
Sara's podcast pick: In Good Company Detroit is from Shannon Cason of the Homemade Stories podcast
Out of the Blocks podcast
Adela's podcast pick: Somebody, which is a true-crime, investigative podcast about the killing of a young black man in Chicago. The podcast is hosted by the man's mother, Shapearl Wells.
PBC community podcast picks:

Brian from Austin recommends The Darkest Timeline with Ken Jeong & Joel McHale, which is a comedy podcast about the TV show Community, Coronavirus, "and everything in between"
Emily recommends a few audio drama podcasts:
Emily also recommends non-audio drama podcasts

Rabbit Hole, about how living online affects what we believe

August theme for Podcast Brunch Club: APOLOGIES
Get involved in the podcast discussion! Find out how Podcast Brunch Club works.
Audio editing and production by Katie DeFiore. Music included in this episode was "Rainbow" by Chad Crouch and "Paradise" by Misael Gauna.
Current Supporters include: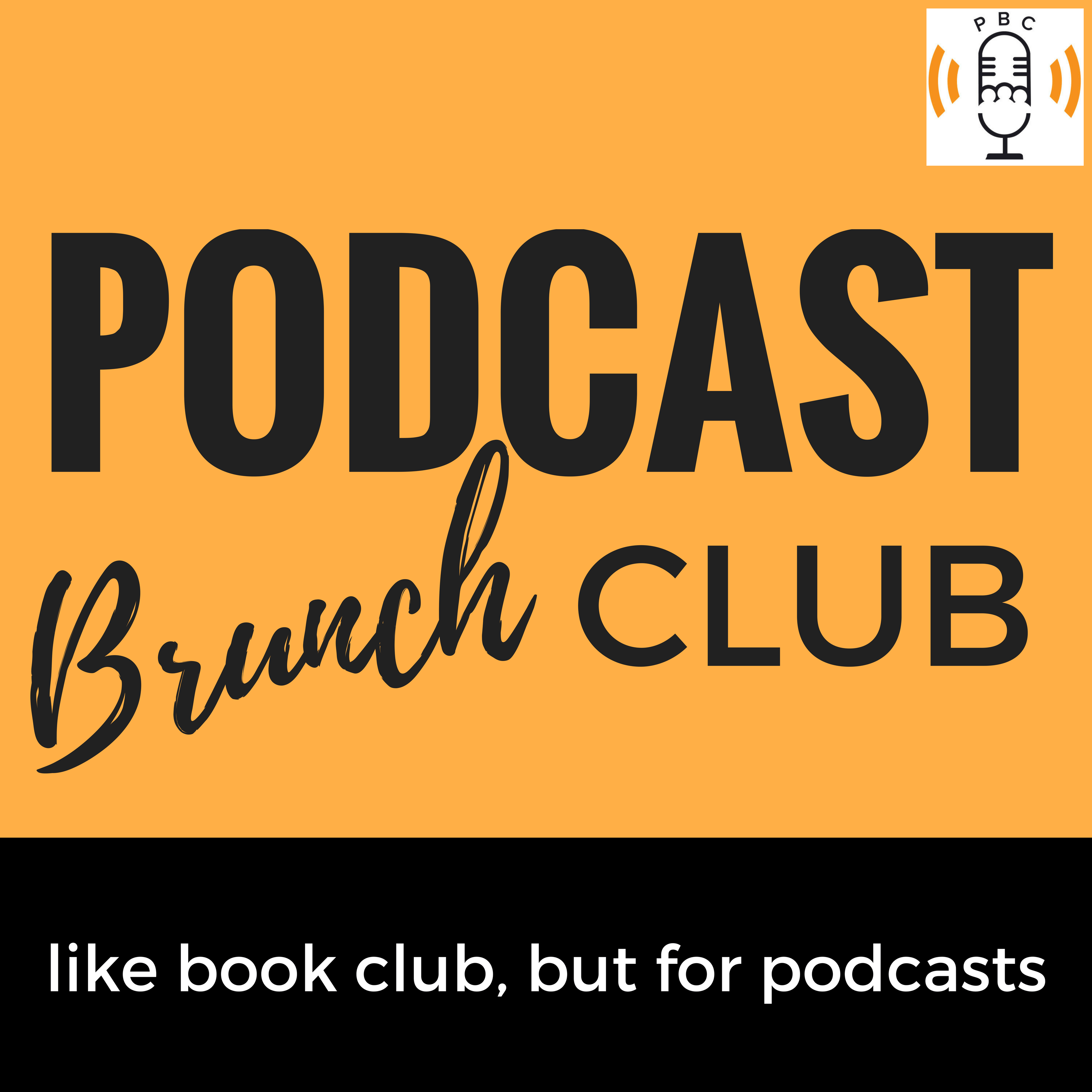 Podcast Brunch Club
Podcast Brunch Club
Podcast Brunch Club: like bookclub, but for podcasts