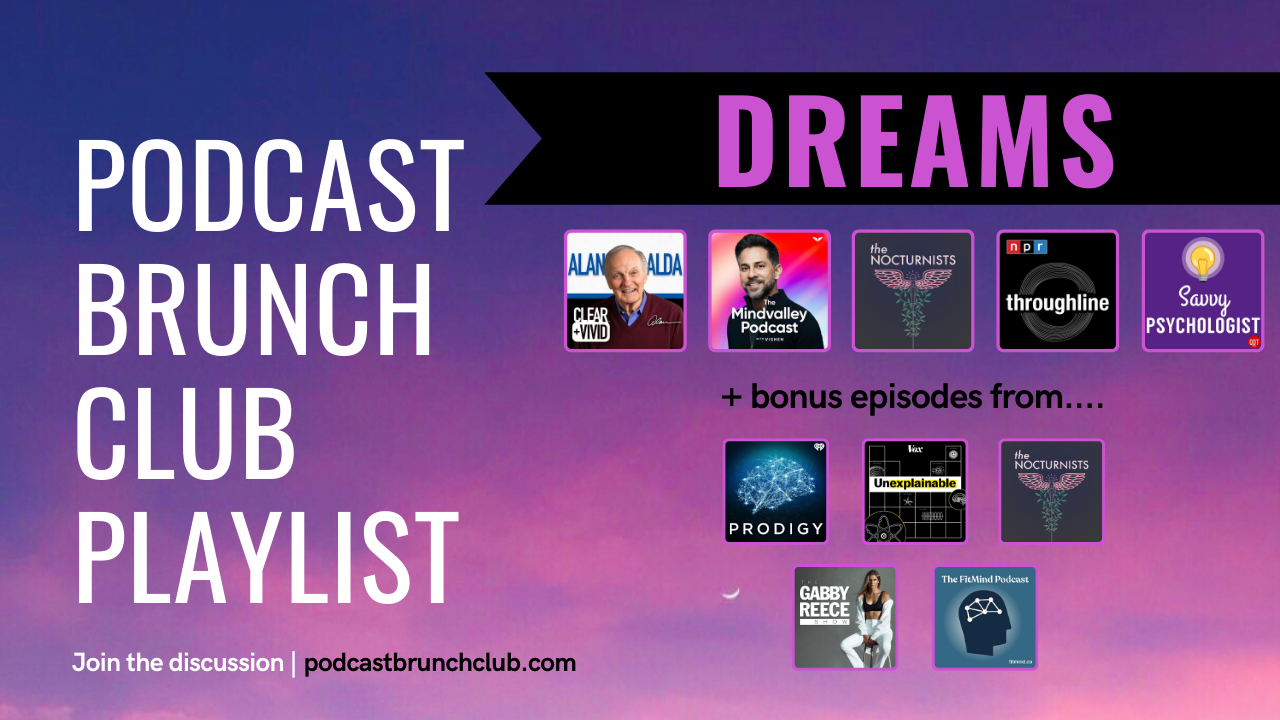 There is so much talk these days about how important sleep is for our physical and mental health. But, what about dreams? Why do we have them? And can we harness their power? This playlist explores the science and psychology behind dreams.
---
Adela and Sara dig into the July PBC podcast listening list on Conspiracy and then share some of their own podcast recommendations and get some podcast picks from the PBC community.
---
In this interview, Jenna (chapter leader of the virtual chapter of PBC) chats with Sarah Gonzalez, host and reporter on the Planet Money podcast. The theme for the December PBC playlist was Homelessness and we listened to an episode of Planet Money titled "#913: Counting the Homeless," which looked at ways communities are helping the homeless.
---