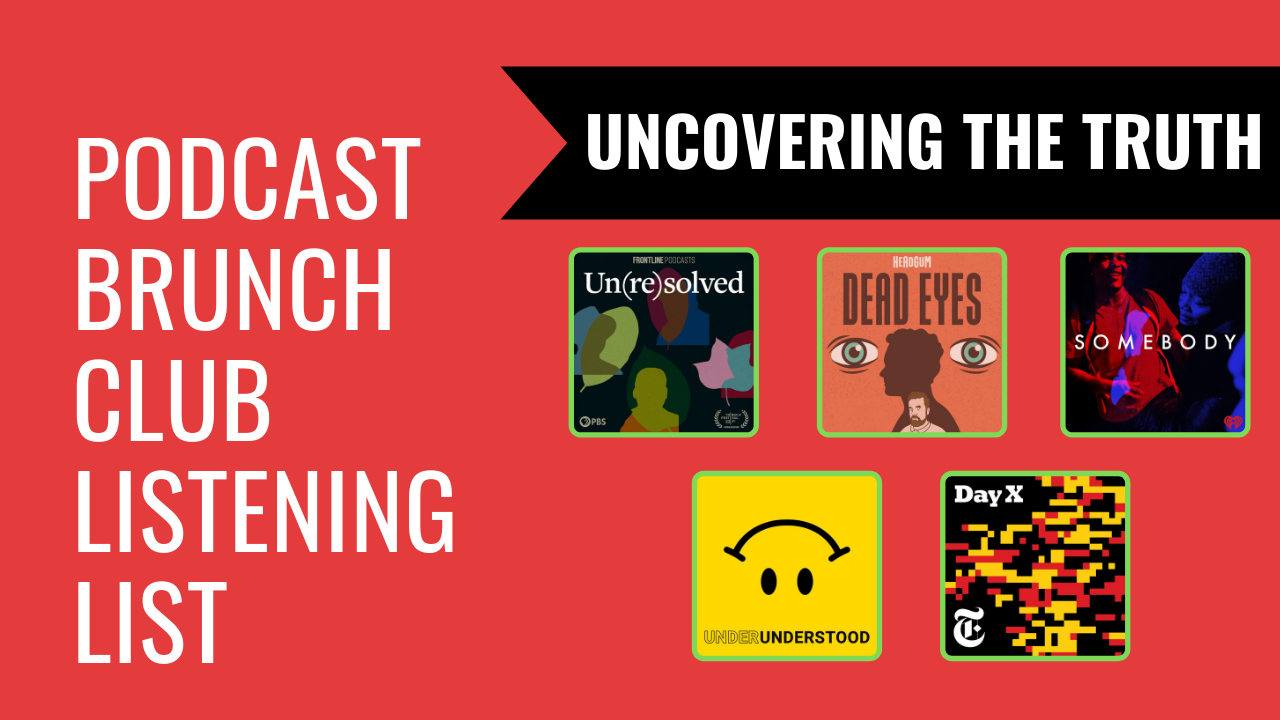 This playlist is about people in pursuit of a truth. Each episode journeys into the past, the present, and the personal, and what each person finds isn't always the truth they expected.
---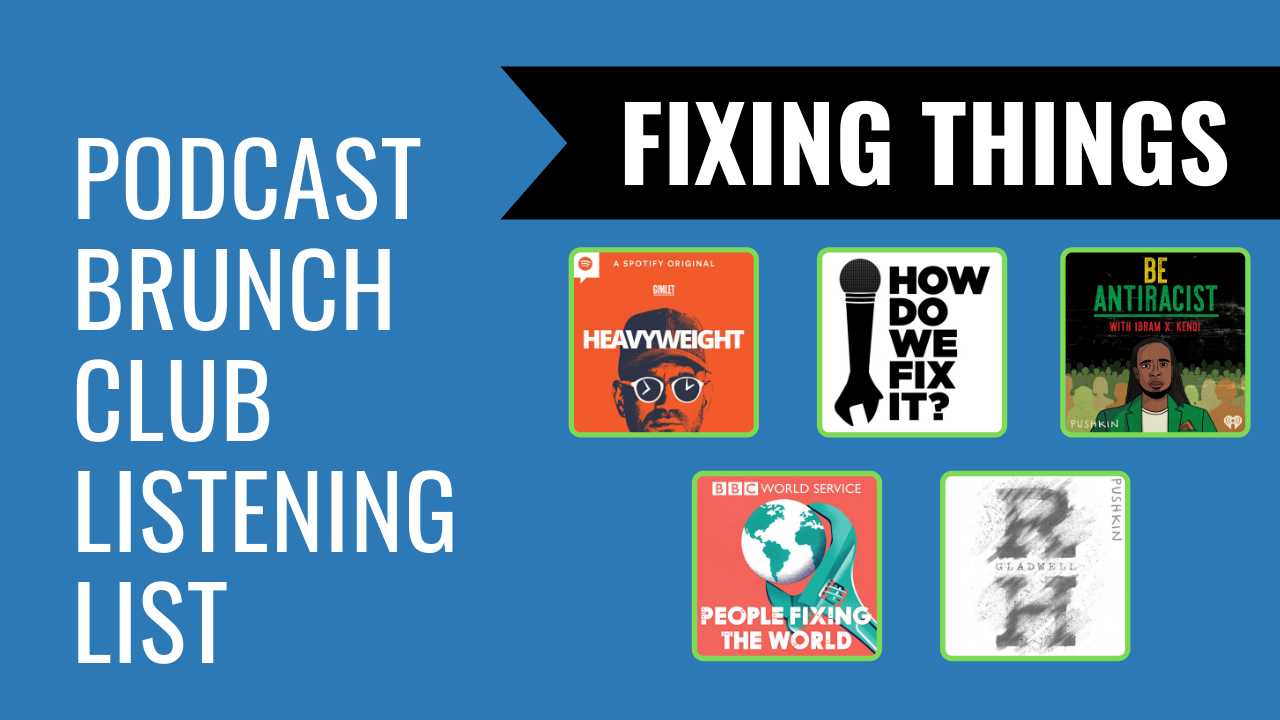 Each episode in this podcast playlist attempts to solve a different problem: a relationship, loneliness, racism, recycling, & higher education.
---
In June, Podcast Brunch Club members worldwide listened to four podcast episodes about Therapy. In this episode of the PBC podcast, Sara and Adela share their takeaways and share their podcast recommendations.
---