PBC Member Spotlight: Heather from Wellington, New Zealand goes off-grid with her podcast
Meet Heather Welch, leader of PBC's Wellington, New Zealand chapter and creator of the Sunshine & PowerCuts podcast.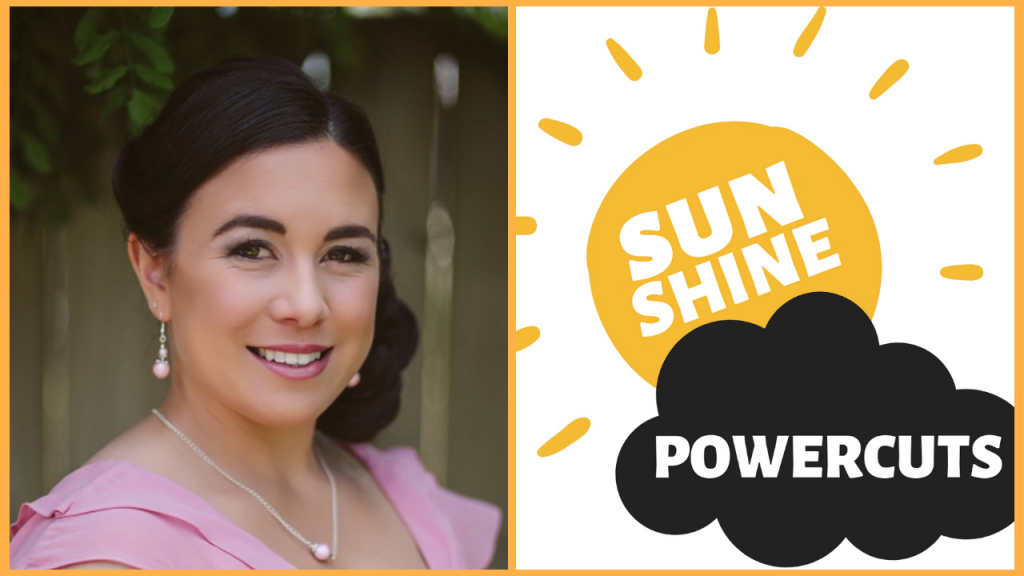 Name: Heather Welch
PBC Participation: Leader of PBC's Wellington, New Zealand Chapter
Project: Sunshine & PowerCuts podcast
Connect with Sunshine & PowerCuts:  Twitter | Instagram | Facebook Page
Tell us about your creator project(s).
Sunshine & PowerCuts is a podcast which features two types of episodes that alternate. Sunshine episodes offer inspiration drawn from nature, while in the PowerCut episodes I share insights into my life living off the power grid in rural New Zealand. I've been off-grid since 2011 and pretty quickly had to adjust to relying on good weather in the form of sunshine to power my home. It hasn't been easy, but I also learned to look for examples of empowerment in nature and I love sharing that through the podcast. To find out more and listen to the podcast head over to www.sunshineandpowercuts.com.
Taking the theme of sunshine and shining a light on things, I also host a bi-annual livestream event called The Sunshine Summit where guests join me for a week of livestreams in March and August to shine a light on their content and projects and celebrate their connections with their audiences and resources and communities that have helped them along their journeys. You can find out more and watch the replays from previous events at www.sunshinesummit.live.
What is your favorite thing about Podcast Brunch Club?
Getting together in-person with others who are passionate podcast listeners and discussing the themes each month!
If you have a favorite PBC listening list, which one was it and why?
The
Language listening list
because it's an important part of communication. I've always been interested in language and since I was little I have had opportunities to learn a little German, French, Japanese and Māori. Also, the episodes from the playlist were from podcasts I enjoy like
The Allusionist
and
Twenty Thousand Hertz
.
Tell us something interesting about yourself. Can you ride a unicycle? Are you a world traveler? Are you ambidextrous?
I play the flute. I love travelling and have been to New Caledonia, various places in Australia, Italy, England and Canada. A poem I wrote in high-school was published in an anthology of poetry. I'm often referred to as a ray of sunshine.
If you were stranded on a desert island, which 3 podcasts would you bring? Give us a short description of each.
If someone visits the city you live in now, where should they get a meal (brunch or not)?
Our brunch club meets at the Southern Cross Garden Bar, come and have brunch with us!
If you were hosting a brunch at your place, what would you make for your guests?
I'd have a variety of options: breakfast cereals, pancakes or waffles, and the option to have sausages, eggs, hashbrowns (often referred to hear as "the big breakfast"). With coffee, tea or fresh fruit juice.
What is your favorite pastime/recreational activity?
I love reading, listening to music and podcasts, but I also love finding heart shapes in nature.
Do you want to tell us something we didn't ask about? Go for it!
Have loved being the Wellington NZ PBC chapter leader since Feb 2018! I am passionate about connections; making them and celebrating them. I'm also a part of the Geeks Rising Podcast Network with other shows that help you explore your passions and become a better creator.