The Clearing is a True Crime Podcast Told from the Perspective of a Serial Killer's Daughter
by Julie Magruder on August 26, 2019.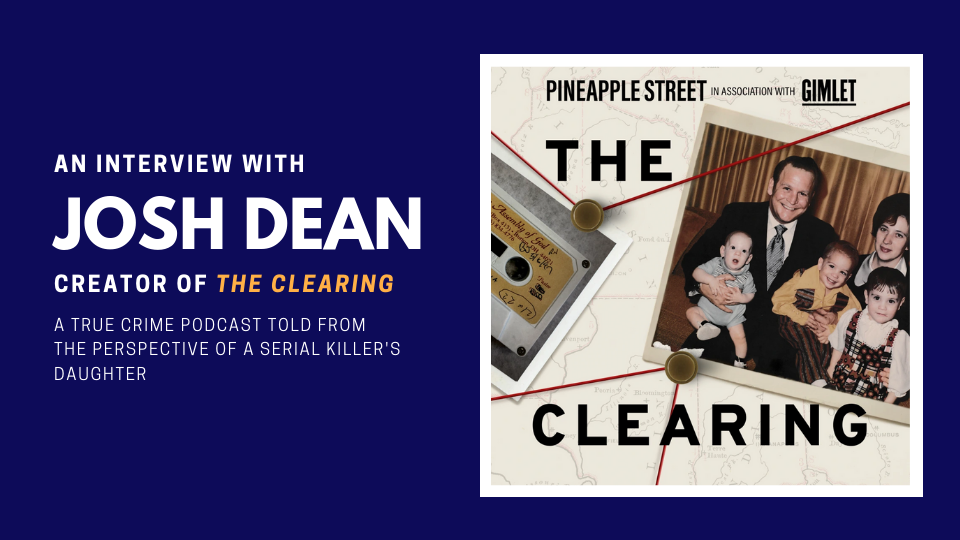 True crime podcasts abound: they are loved, obsessed over and binged by thousands and thousands of listeners. We have a unique fascination with villains…but what about a villain's family? Who are they? And how does this crime frenzy impact them? The Clearing, the latest collaboration from Pineapple Street Media and Gimlet Media is about the infamous serial killer, Ed Edwards. But this podcast tells the story from a unique angle: through the lens of the man's very own daughter, who also led to his initial arrest. As the podcast states, The Clearing is "a show about crime, and the trauma that can result from crime." The series takes listeners on an unfolding story of a murderer, but through the eyes of his daughter as she works to solve her own mystery of the man she thought she knew. True crime lover or not, this series may have you hooked.
Listening even to the first few episodes prompts many a question, but particularly about how such a unique angle and subject comes to be. The host and producer, Josh Dean, kindly took a moment to answer some of those questions, giving us a window into his process and the behind-the-scenes experience. These questions just scratched the surface of what you'll hear in the series.
This podcast takes a unique, personal turn that most crime podcasts don't – or can't. How has having a podcast partner (April) who has such a deep and fraught personal connection to the subject impacted the process as well as the outcome? How did it impact your own reporting?
This was a radically different experience for me, and something I absolutely worried about. I'm used to subjects being the focus of my reporting, not my partners in the process, but this was a different kind of story and I felt like the best way to do it was to put April in the middle of it. It wasn't just my journey; April was an active participant in the actions driving this narrative forward—she wanted to set the record straight, to tell the true story of her father, and, if possible, figure out what he may have actually done, as much as I did. Probably more so. It also couldn't have worked if she didn't have complete trust in me and the process—she got no creative control—and if I didn't have total trust in her. Virtually nothing was off-limits for me and the reporting. She wanted to get to the truth—as warts and all as that might be—as much as I did.
How much reporting and investigating did you do before the podcast became the ultimate goal for the material? And what was that process—from pieces of a puzzle to a story—like?
I had over a year invested in this story before I even approached Pineapple Street about it. The original story I thought I wanted to tell was a magazine story—about John Cameron's obsession with Ed Edwards. But the more I tugged on threads in Cameron's work, the more the work unraveled and I just decided that doing a story that tears down a not-famous person isn't a very satisfying one. Like, why does the world need that? But during that process I met April, and convinced her to talk to me, and the more we talked, the more I knew that her story, her journey, was worth telling. And it wasn't going to be the typical "tell me your story" kind of process. She wanted to carry it forward, and I could help her. That definitely felt like it could be a podcast, even if we didn't have access to the incredible trove of audio that Edwards himself left behind. I mean, I always knew I could get police interviews and interrogations. I didn't know the guy recorded every phone call!
As the podcast came together, how did the order of the series evolve and become what it is now?
I had dozens (hundreds?) of hours of material before I even considered a structure. When Jonathan Menjivar came on to produce about 18 months ago, he and I just roughly sketched out an arc that was mostly based on two things—telling the backstory of Edwards and how April came to turn him in, and pushing the story forward, by working with April to report out a true version of his life and what he could have done. What we didn't know for a while was where the story was going. One version—and I know this would be a satisfying one for listeners—is to try and solve a murder. We didn't want to make that promise; I knew the odds were against us doing that. Instead we decided to try and find a narrative arc that focused around April and would feel satisfying. I don't want to give away the ending yet, but I hope we pulled it off.
It's not so much that interview specifically, but the cumulative effects of Cameron's theories—which included that interview, and others, and a TV series (!) that sorta pulled April out of the shadows at a time when I really wanted to talk to her. I don't want to speak for her, but I've talked to her about this enough to confidently say that it was bothering her to see these patently false ideas about her father put out there into the world. She felt like she had to step forward and try to correct the record. But how? Working with a journalist, and being rigorous about things, is a good way. I'm very conflicted about Cameron. I think he's done some harm, but he's not a malevolent person. I genuinely think he means well, and he's both smart and likable. But he got trapped in a maze of his own making. He's a victim of confirmation bias, and—April is sure—of Ed Edwards. She calls him her dad's last victim.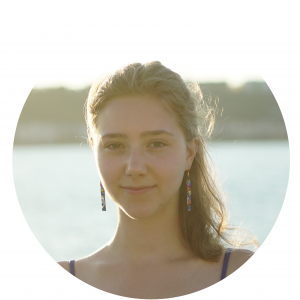 About the author:
Julie Magruder is a multi-media producer, currently focused on podcast producing at A+E Networks. She is also passionate about and working towards climate action and global mental health through professional and volunteer engagements.