Adela and Sara discuss the Disruption listening list & then diverge to talk about what else they're listening to.
---
In this interview, Adela chats with Whitney Johnson, the host of the Disrupt Yourself podcast. The theme for the October PBC playlist was "Disruption" and we listened to an episode of Disrupt Yourself with Whitney Johnson titled "#100: Take the Right Kinds of Risks."
---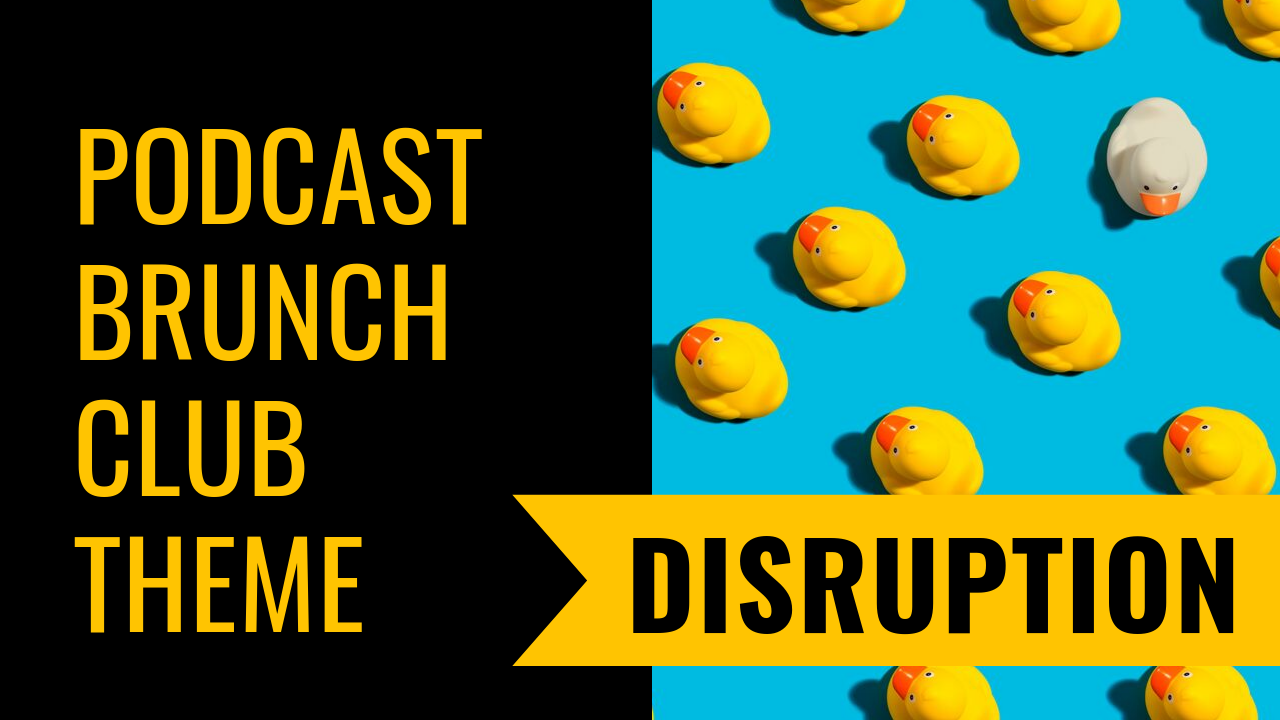 In the last 5-10 years the word "disruption" has achieved a prime level of buzz-wordiness. It's hard to remember a time when "disruption" was not used on the daily to describe a new tech company destined to become the Uber of this or the Netflix of that. Nevertheless, "disruption" or "disruptive innovation," which was coined by Clayton Christensen in 1995, is arguably "the most influential business idea of the early 1st century." Let's unpack disruption a bit and listen to episodes that feature disruption in both the business and the personal domains.
---