Forgotten: Women of Juárez, hosted by Oz Woloshyn and Mónica Ortiz Uribe, investigates the mysterious disappearance of women in Juárez, Mexico over the course of decades. Finding justice for these women proves to be incredibly difficult given a weak judicial system laden with corruption, a contentious border relationship with the US, and American consumerism.
---
The Clearing is a true crime podcast tells the story of the infamous serial killer, Ed Edwards, through the eyes of the man's very own daughter. The series takes listeners on an unfolding story of a murderer, but through the eyes of his daughter as she works to solve her own mystery of the man she thought she knew.
---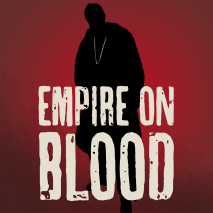 Panoply, a PBC partner, is launching a new podcast called "Empire on Blood" today! I was lucky enough to get advance access and couldn't stop listening. It's a true crime tale set in the Bronx in the early 90s. The story focuses on two young drug dealers who turn against each other. One ends up in prison for a double homicide he says he didn't commit. Award-winning journalist Steve Fishman deftly guides the listener through a complex story of power, revenge, and justice. All seven episodes are being released at once, allowing listeners to download and binge!
---