Bonus podcast playlist: ROMANCE GONE WRONG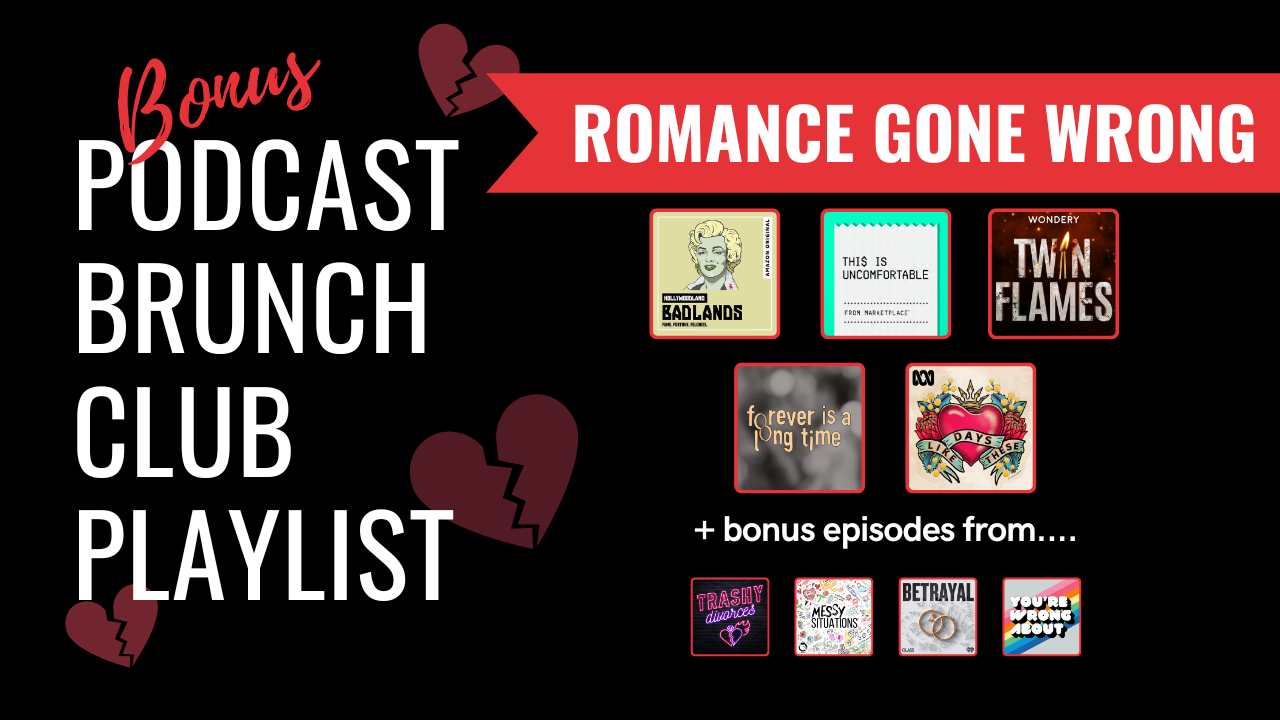 Oof. Romance is tricky. It can be an amazing, whirlwind, butterflies-in-your-tummy experience. But, when it goes wrong, it can go so terribly wrong. And, what is it about a train wreck that compels us to watch? Well, this playlist lets you do just that. Lean back and watch the s*%t hit the fan in these stories of romance gone wrong.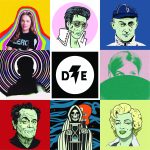 This playlist is sponsored by Double Elvis, a network of your favorite music podcasts.
Podcast Playlist on ROMANCE GONE WRONG
Get the full playlist on your podcast player of choice using these platforms:


BADLANDS: "The Dating Game Killer: Persuasion, Charm, and a Depraved Murderer at Large" (July 2022, 36 min)
Rodney Alcala, AKA The Dating Game Killer, was a depraved murderer who eluded authorities for years. He hid his true identity behind charm and persuasion. At the height of his killing spree, he managed to star in one of the creepiest moments in Hollywood history as a contestant on a popular television game show. 
This Is Uncomfortable: "Bad romance (rerun)" (June 2022, 37 min)
Mira Celper had always wanted to be best friends with her mom, but their relationship grew strained once her mom started dating the mysterious David, a successful engineer. As her mom fell deeper in love, Mira couldn't shake the feeling that something about David was off. So she set out to find the truth.
Twin Flames: "Follow Me | 1" (February 2022, 36 min)
When love goes wrong for Angie, she turns to a Youtube couple who claim to know the secret to lasting relationships.
Forever is a Long Time: "Part 1: My Parents, Ellen and Tom" (August 2021, 32 min)
Ian's parents divorced when he was eight years old — young enough that he doesn't have a lot of clear memories of it, but old enough that he was definitely watching, listening, and learning. So he asked them both to tell him what happened, and got two pretty different stories.
Days Like These – True Stories: "Penny and the catfish" (March 2022, 25 min)
Penny married John in the 80s. She always believed marriage was forever, and she felt comfortable in her role of wife and mother. Then one day, 30 years into her marriage, she receives a message that shatters her reality. It sets Penny off on a journey to confront the lies and deception that litter her love life.