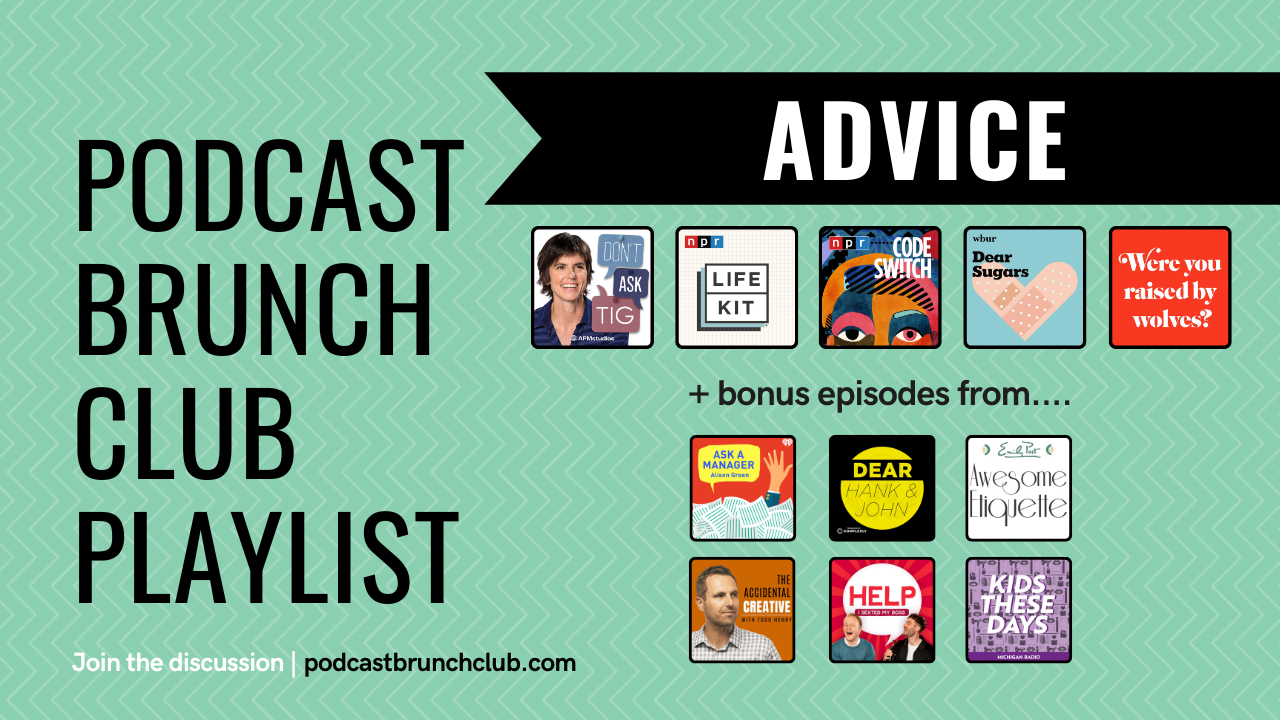 Podcasts conquered the worlds of true crime and news long ago, but there's a sleeper genre thriving just below the top of the charts. Over the past couple of years, we have been spoiled by the rise of some fantastic podcasts about giving and receiving advice. Whether we intend to or not, we all find ourselves in situations where we are asked to give or receive advice from time to time. Advice is how we learn from the mistakes and successes of others, and how we try to help others navigate around the potholes we weren't lucky enough to miss. This playlist is made up of podcasts focusing on advice from several angles. Some are more lighthearted, some are serious, and you'll even find advice on giving advice.
---
[podbean resource="episode=qepxf-8c41ef" type="audio-rectangle" height="100" skin="1" btn-skin="108" share="1" fonts="Helvetica" auto="0" download="0" rtl="0"]
Welcome to the new format of the Podcast Brunch Club podcast. In this episode, my new co-host (Sara DaSilva of Audible Feast) and I recorded our reactions to the PBC podcast playlist on Looking for Love.
---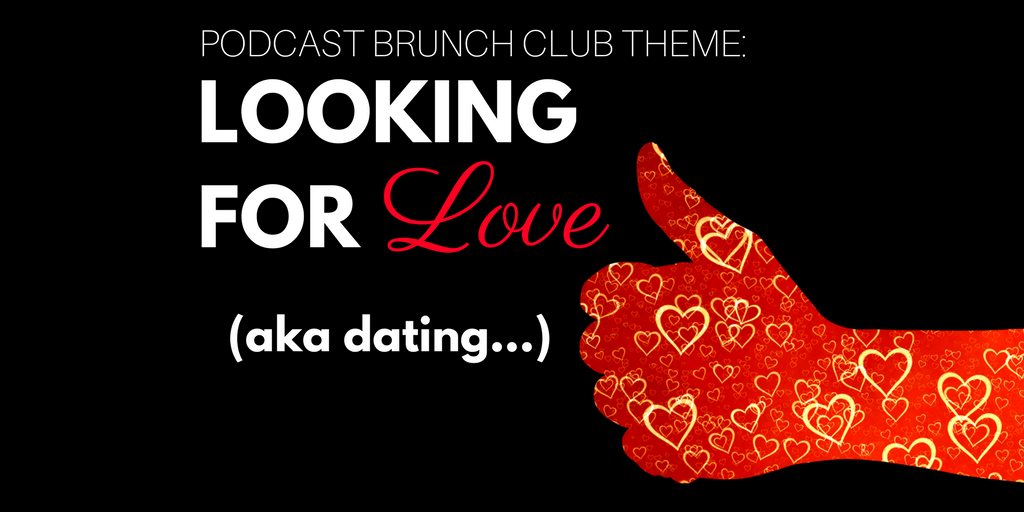 Dating. Ugh. What can I say? I've done it. I hated it. As a woman who dated into her late 30s, I can say from experience that it's rough out there! But, dating was a means to an end: finding love. Love was lurking out there somewhere–I just needed to find it, pin it down, and make it submit to my will. In honor of the sometimes adored, sometimes abhorred Valentine's Day, let's dive into looking for love this month.
---