Long Shots shines a light on political outsiders and underdogs
by Jenna Spinelle on May 25, 2020.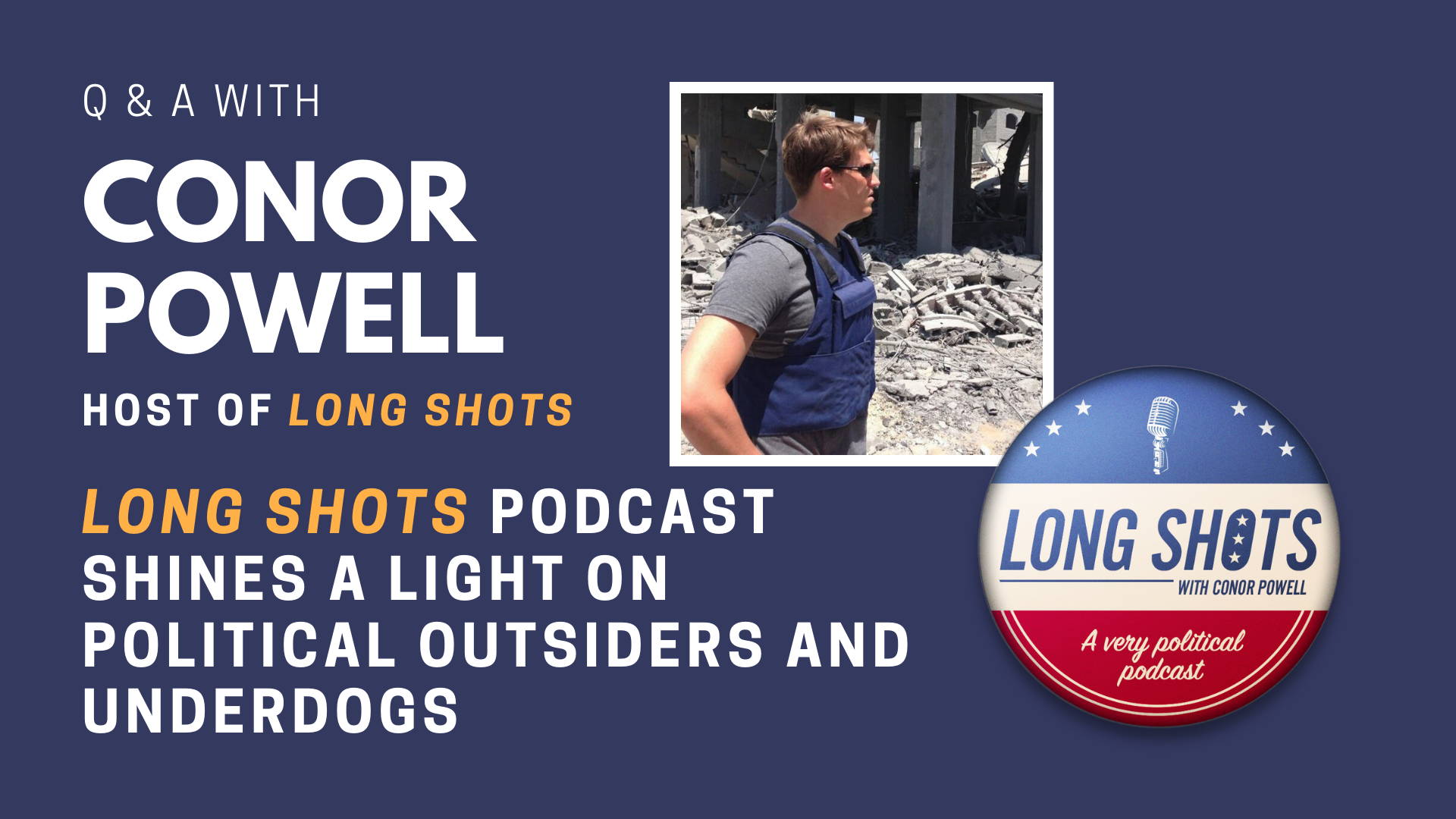 In a world saturated with 24-hour news and social media, it's easy to think that every situation is unique and happening for the first time, particularly when it comes to politics. A new podcast aims to bring to light some forgotten stories from political history that its creators hope can help give context to our current moment.
On Long Shots, a new podcast series from Inside Voices Media, veteran journalist Conor Powell and executive producer Gary Scott explore eight presidential candidates who lost the race for the White House but permanently changed America's political landscape – in ways that are still being felt today.
Powell has worked for both CNN and Fox News and filed stories from around the world. He recently took some time to talk about the newest phase of his career.
This interview has been edited for length and clarity.
Where did the idea for this show come from?
I spent nearly a decade overseas, traveling to a lot of dangerous places from Kandahar to Benghazi. My goal was always to help Americans better understand the world and how U.S. government decisions impact it. But after a decade away, I really felt the pull of reporting in the U.S. It seemed to have changed dramatically while I was gone.
I was really hoping to land a job covering the 2020 campaign as an embedded reporter for one of the news networks or new media companies. While I was interviewing for jobs, I was reading Hunter S. Thompson's Fear and Loathing on the Campaign Trail from the 1972 campaign. In between his drug and alcohol filled rants, Thompson tells some incredible stories from that election.
I am a fan of both history and politics, and I just thought there are these great stories from past campaigns that many people have forgotten or never knew. I wanted to tell these stories. I woke up one night in December of 2018 and started writing a show description.
Why a podcast?
As a journalist, I've always traveled a lot for work. I've spent a lot of time sitting around and outside courthouses, crash sites, and natural disasters. So there is always time to listen to podcasts. They've helped me kill a lot of time while on assignment. I've always been a fan of the medium. When they are done right, podcasts are an amazing medium for telling stories.
The cost of entry to making a podcast is so much lower than anything else. And that was really appealing. Plus, there is a huge appetite for podcasts, so I knew this was the way I wanted to go from the very start.
You've war zones and other high-adrenaline reporting. What's it like transitioning to a longer-term project like this?
In some ways, reporting is the same everywhere. Ask lots of questions, try to get good answers, and then ask more questions. And always look for interesting nuggets of info to build a larger story around.

For all the excitement and adrenaline of places like Kandahar or Benghazi, a lot of reporting in those places is done over tea or lunch just talking to people. The issue in those places is safety and never overstaying your welcome. Once I got people on the phone and explained the concept, everyone I interviewed for Long Shots was really helpful and gave a lot of time.
How did you decide who to feature in each episode?
Through research and asking a lot of people. It was pretty easy to select Jesse Jackson. His 1984 campaign's impact on the Democratic party is well known to political aficionados. The same is true of Ross Perot's 1992 campaign.
I always asked everyone I interviewed for two people they suggested I reach out to, and for one or two campaigns that they thought were really important.
What do you hope people take away from the show?
First, I hope people are entertained and also learn something.
A lot of people are fond of staying "today's politics are so divisive," but the political commentators say that every year. The reality is politics are always divisive. Today is bad, I fully admit it, but in 1856, Abolitionist Senator Charles Sumner was nearly beaten to death by pro-slavery Rep Preston Brooks on the floor of the U.S. Senate – so politics has always been crazy.
For all of Trump's supporters' chants of "Lock her up," Hillary Clinton hasn't been arrested or even spent a night in jail. But Woodrow Wilson literally had a four-time presidential candidate who got a million votes in 1912, Eugene Debs, arrested and imprisoned because of his opposition to WWI.
I am not defending today's politics just trying to show that American history is way more checkered than some today want to admit. When commentators say, "this is the worst I've ever seen," it just isn't true.
I think there is a larger lesson to take away from these episodes in American political history. It has always been chaotic and divisive to a certain extent, and yet we survive, people re-engage, and the U.S. carries on.
That could change someday, but so far, the U.S. political system has proven to be very resilient. I hope Long Shots will remind people of this.
If people enjoy Long Shots, what other podcasts do you recommend they check out?
I can't recommend Uncivil more. I also like Noble Blood.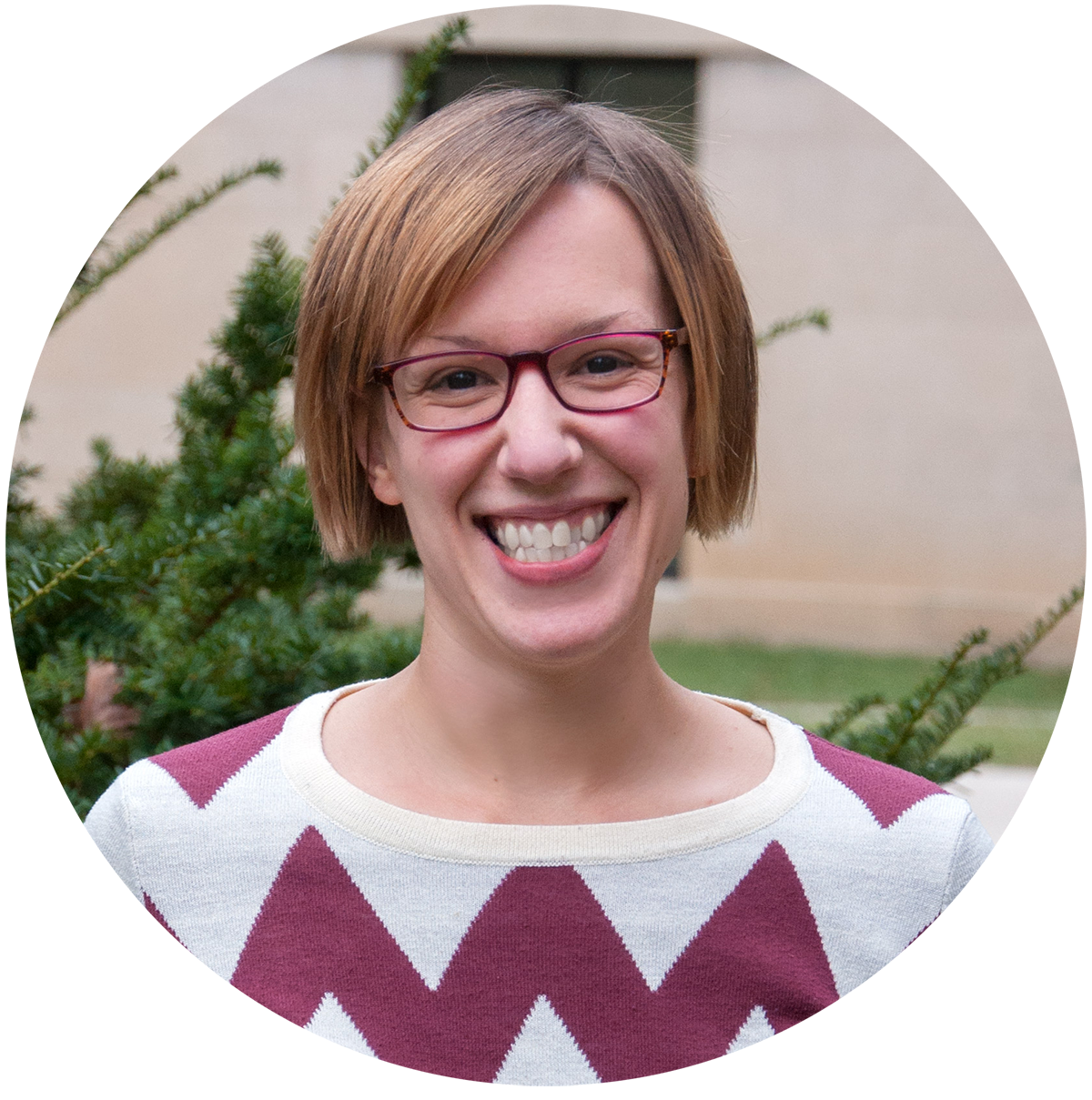 About the author:
Jenna Spinelle is a writer and journalism instructor in State College, Pennsylvania. She is a leader of the PBC Virtual Chapter and hosts the Democracy Works podcast.