HEALING: September 2022 podcast playlist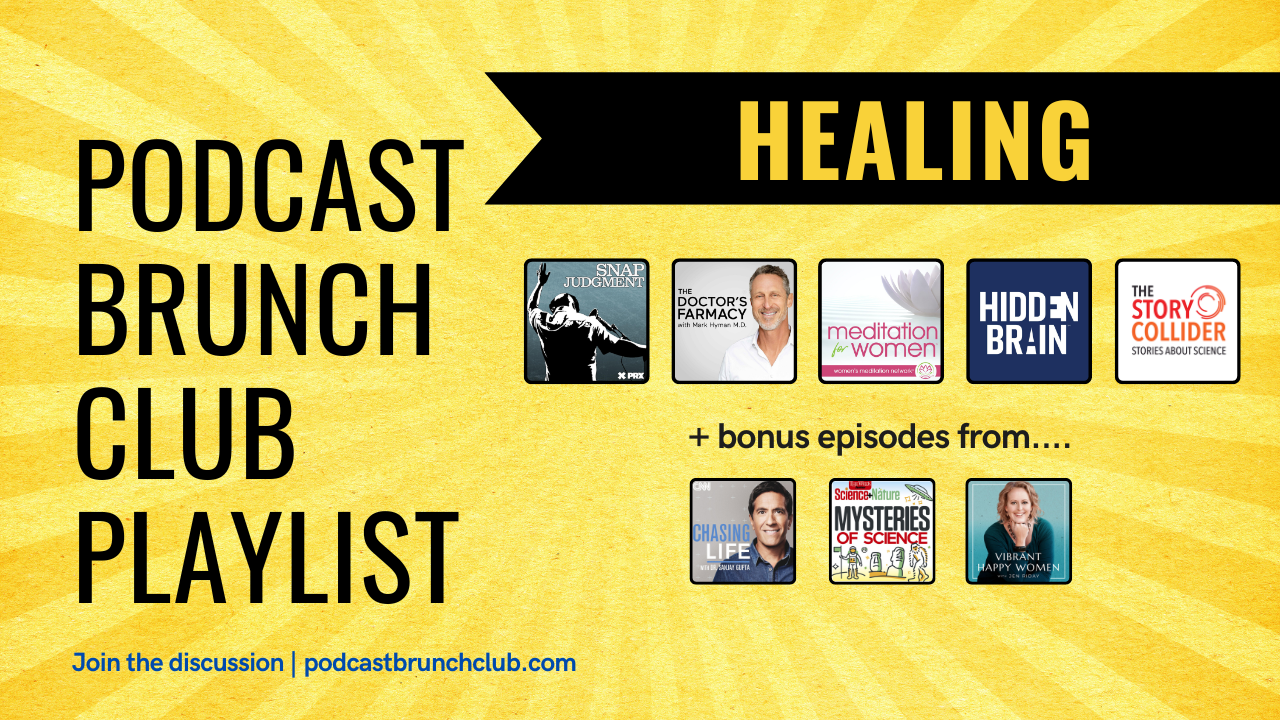 Healing can come in many forms – a band-aid, a pill, a meditation, and even a placebo. This podcast playlist offers stories from individuals who have been on healing journeys, along with research on how we can heal more easily.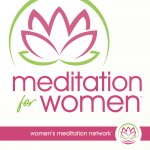 This playlist is sponsored by Meditation for Women, part of the Women's Meditation Network, which offers 7 podcasts around meditation to help you along your meditation journey.
Podcast Playlist on HEALING
Get the full playlist on your podcast player of choice using these platforms (see the * below for instructions):

Snap Judgement: "Impossible Weight" (May 2022, 48 min)
When no one can hear you and nobody sees you anymore, how do you tell the world you are still there? One man's impossible journey back to the world that forgot him.
The Doctor's Farmacy with Mark Hyman, M.D.: "How Meditation Activates Our Healing Mechanisms" (December 2019, 8 min)
We have all heard that meditation can provide stress relief, but the benefits do not stop there. Meditation also provides immune support, can lead to better sleep, and even better sex; it also provides the immune system a rest five times deeper than sleep. In this mini-episode, Dr. Hyman sits down with his own meditation teacher, Emily Fletcher, to talk about the science behind meditation's benefits. It is possible to let go of the stress we've all accumulated throughout life; Emily explains how this works down to the cellular level.
Meditation for Women: "Meditation: Let Nature Remind You" (March 2022, 18 min)
A guided meditation on the power of nature
Hidden Brain: "The Dramatic Cure" (May 2020, 50 min)
A story that asks what placebos might teach us about the nature of healing.
The Story Collider: "Healing: Stories about getting better" (July 2022, 39 min)
Two storytellers share tales of getting back on their feet, both literally and figuratively. After Natalia Reagan gives up on her dreams of being a scientist, a devastating accident changes everything. As Jaclyn Siegel researches eating disorders she struggles with her own.
Chasing Life: "Why Are Doctors Prescribing Nature?" (April 2022, 29 min)
Most of us love the sensation of the sun on our skin or the sound of the ocean, but nature doesn't just feel good; it's also good for us! Nowadays, doctors are even starting to prescribe time outdoors as part of treatment for their patients. CNN's Chief Medical Correspondent Dr. Sanjay Gupta talks to Dr. Melissa Lem, founder of the first national nature-prescription program in Canada, about the health benefits of nature and why we all need a regular dose of the outdoors. Plus, we head outside for some fresh air with Prof. Jennifer Roberts in Maryland, and explore some practical ways to integrate more green time into our lives.
Mysteries of Science: "Medicine's Greatest Mystery: The Placebo Effect" (July 2021, 20 min)
It sounds like magic – a pill that makes you feel better, even though it contains no medicine. Yet, strangely enough, fake drugs called placebos really do work. In this episode, Ciaran and Dan explore why the pills can fool us, and why we should be wary of their evil cousins, the nocebos.
Vibrant Happy Women: "243: The Healing Power of Nature (with Sara Schulting Kranz)" (October 2020, 36 min)
An interview with Sara Schulting Kranz on the healing power of nature and her experience of surviving trauma. From being raped as a teenager to her ex-husband's betrayal, Sara has found ways to heal and now she helps others do the same. She's sharing the problem with connecting shame with trauma, how she found grace for her ex-husband, and why healing can be a fun process, especially when you're out in nature.
Conversation Starter Questions:
Which of the episodes above was your favorite/least favorite? Why?
Would you be willing to share a story from your life about a healing process you've been through? What did you learn from the experience?
Do you maintain a meditation pracice? If not, would you be interested in starting a practice?
How would you feel about a doctor prescribing a placebo pill to you?