10 Podcasts to Advance Your Career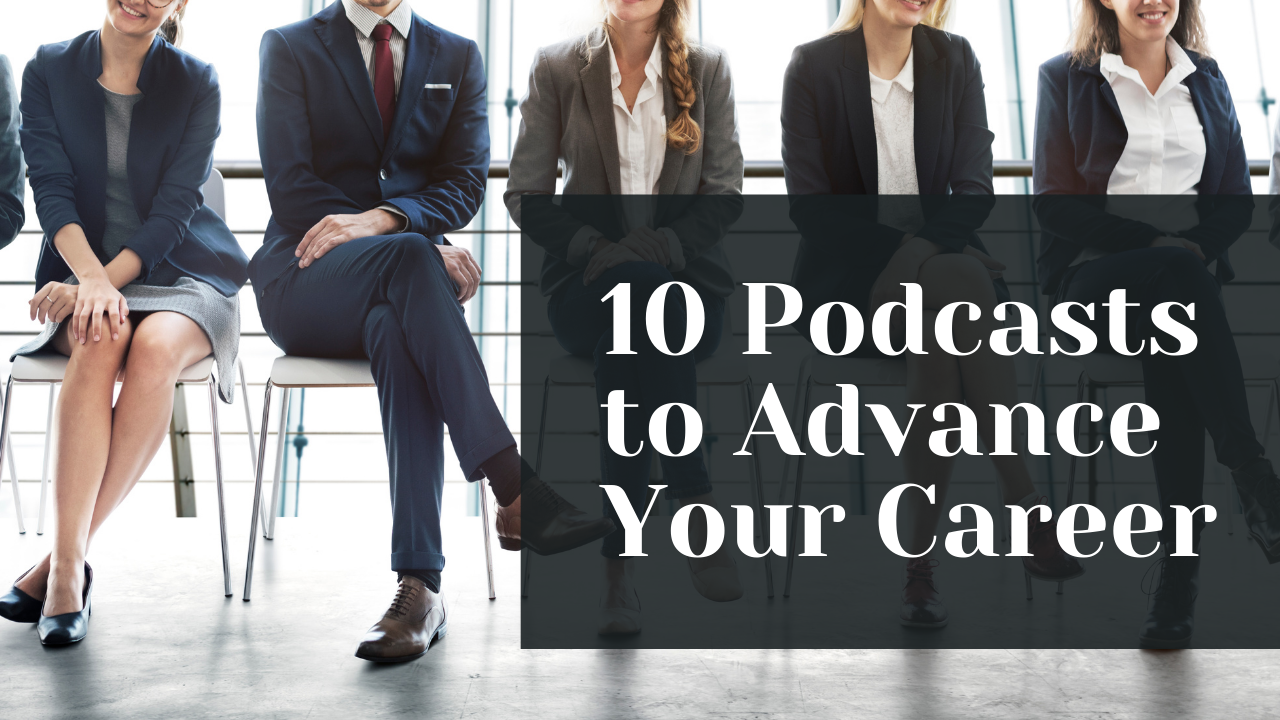 Career development is a multi-faceted and tricky business, to say the least. The employment market has never been more competitive, and in today's dynamic workplace, career advancement is a complicated and, most of the time, rather unpredictable process.
If you are constantly preoccupied with the evolution of your career, you have probably spent endless hours reading expert articles and books, watching personal development tutorials and keynotes, looking up various courses and trainings, and searching for new job opportunities on websites like Jooble. As you probably know by now, career development and advancement require you to do tons of research, without ever stopping.
In the modern world, time is the most valuable resource, by far. So how does one reconcile the time required for all of the above, with the limitations of our daily routines? An efficient way to manage this, is by listening to the best podcasts available on career development. You can listen to them during your daily commute or while winding down for sleep, which will save you time that can be spent more productively.
To help you get started, we have compiled this list of podcasts that will help you develop and advance your career (the podcasts are listed in no particular order):
This podcast by Marc Miller, Career Designer for Career Pivot, is for people in the second half of their lives, who want to repurpose their careers and adapt them to the realities of the 21st century. It provides career advice and strategies from experts, as well as real-life stories from people who have turned their careers around.
Squiggly Careers is a podcast by Sarah Ellis and Helen Tupper, the people behind Amazing If, a well-known training and consultancy business. They offer practical advice on career turnaround and making the right decisions for your professional future.
In this podcast, featured in the New York Times, Forbes and Business Insider, host Stephanie Dennis brings a holistic approach to tackle the challenge of career development and advancement. While keeping things fun, she is providing advice on various subjects, from facing daily challenges, to creating a new career path altogether.
This daily podcast is for people who are unhappy with their current job and/or industry and are consequently looking to make a serious change in their career. It is filled with stories from professionals who refused to settle and managed to find exciting opportunities and to capitalize on them.
This podcast, hosted by career management coach, trainer, speaker and author of bestseller "Navigating CAREER Crossroads" Jane Jackson, aims to help you create the career of your dreams, through comprehensive advice on resume creation, interview skills and career guidance.
New York Times best-selling author, two-time All-American athlete, keynote speaker and entrepreneur Lewis Howes explores the formula of career success, by interviewing world-famous leaders in science, business, health, culture and sports.
This weekly podcast by Manager Tools offers guidance for career management and career advancement techniques. It has been running since 2005 and has loads of information to offer for the prospective professional.
The host and author of the best-selling "Pivot: The Only Move That Matters Is Your Next One", Jenny Blake, concentrates on issues related to change and switching career directions – fear, insecurity, imperfection – and the best ways to embrace them.
Targeted at college-educated millennials, the authors of this podcast look at the success stories of their guests, in order to identify the best tips and tricks for quicker career advancement and the best chance to shoot for the top of the ladder.
Who better to take career advice from, than one of the leading global specialist recruitment groups? In this monthly podcast, Hays compiles expert advice on preparing your CV, getting ready for an interview, creating a strong personal brand and ultimately achieving success.
While these podcasts were the ones to attract our attention, there are certainly tens (or even hundreds) of others out there worth considering. Do try out as many as you like, until you find the ones that suit you best and really work for your career goals.
by Teodor Birsa. This is partner content.