The Nocturnists Podcast is Using Storytelling to Humanize Healthcare
by Adela Mizrachi on June 4, 2019.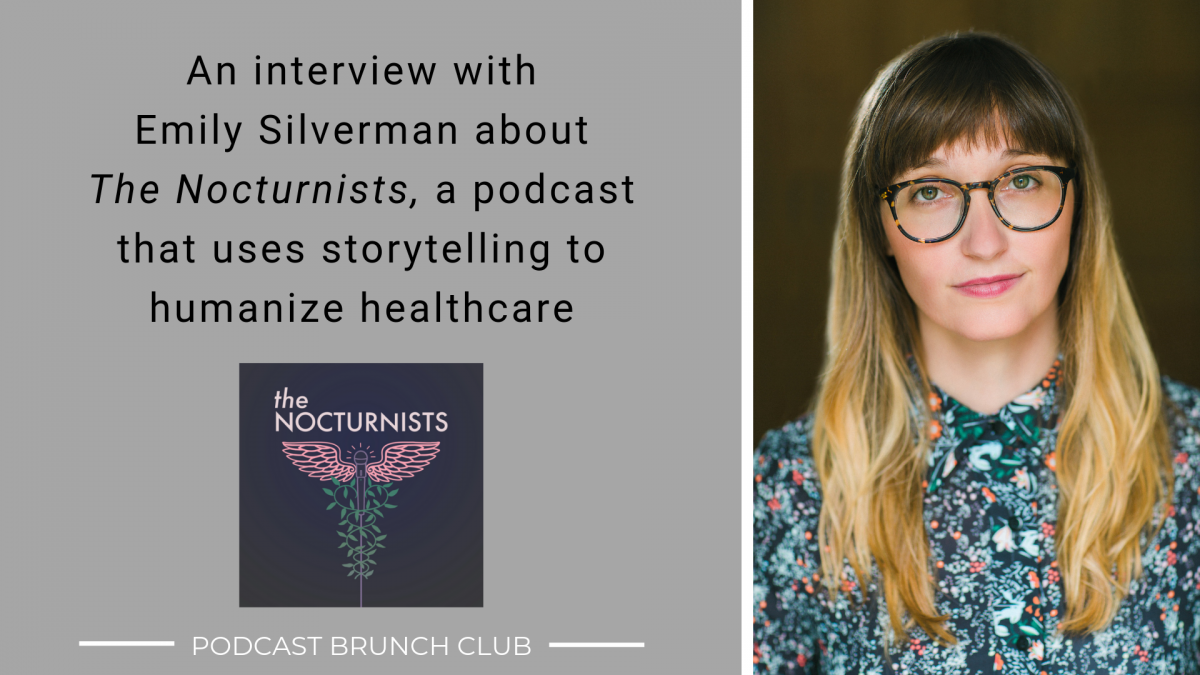 I love storytelling podcasts. They allow me to get a glimpse inside someone else's life–often a very particular and poignant moment in that life–without feeling like a voyeur. I cut my teeth on the likes of The Moth and Snap Judgement, but quickly found myself searching for similar podcasts.
That's when I came across The Nocturnists, a live storytelling show and podcast where doctors share personal stories about their life in medicine. The podcast is beautifully produced and flips the doctor-patient relationship on its head a little by allowing us to hear what our doctors are experiencing. The first segment features the story told in front of a live audience and in the second segment the host and creator, Emily Silverman, dives deeper into the story by way of a one-on-one conversation between her and the storyteller. The show is wrapping up its second season, so it's the perfect time to go back into the archives and binge.
I was lucky enough to sit down with Emily Silverman, the creator and host of the podcast and an academic hospitalist at the Zuckerberg San Francisco General Hospital, to find out more about how she found herself creating The Nocturnists.
Why did you start The Nocturnists?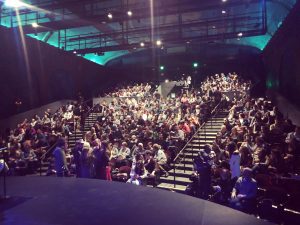 Emily: Back in 2016 when I was still in my residency, I felt exhausted, disillusioned, and disconnected from my own humanity, so I decided to create a live storytelling show for doctors (in the vein of The Moth), where my colleagues and I shared stories about the intensity of the work we do, and how it affects us on a personal level. And it really struck a nerve! The show's popularity has exploded in the past couple of years. Today we're consistently selling out a 360+ seat theater in San Francisco, and last year we produced a sold-out show in NYC at the Housing Works Bookstore Cafe.
Tell us a little about your background.
Emily: I always had parallel sides of myself that loved art and science. Growing up, I loved reading picture books about the human body and space, but I also loved drawing, painting, reading, and writing. In college, I majored in History of Art and Architecture but I was also pre-med. I went to medical school at Johns Hopkins and did my medical residency at UCSF, and during that time–especially in residency–I felt like the creative part of myself had been shut down. So that was part of the birth of The Nocturnists–a desire to reconnect with that side of myself, and find a project that could unite my love for science and art.
What do you hope people get out of the podcast?
Emily: For students, residents, and doctors who listen, I hope it provides a source of comfort and connection. Working in medicine can feel very frustrating and lonely, and burnout and depression (some say we should call this "moral injury") are at all-time highs. My hope is that listening to peers sharing stories of joy, sorrow, and self-discovery will help people reconnect with why they went into medicine in the first place. For laypeople who are listening, I hope it's an interesting look into the minds of doctors. People have been fascinated by doctors' lives for forever–see the slew of medical TV shows like ER and Gray's Anatomy–but, these stories are actually real! I think a lot of patients feel alienated by the healthcare system, which is so dysfunctional and fragmented and faceless. Doctors feel this too, so I hope these stories illuminate the ways physicians are struggling with the broken system and trying not to lose touch with their own humanity.
Why do you think storytelling is so powerful?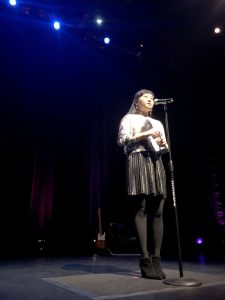 Emily: Humans have been using storytelling to communicate for millenia. It's such a powerful tool. Listening to a story is like sitting in a flight simulator. It's one of the quickest paths to empathy. Stories create emotional connection, and can persuade. Stories can be used for harm or for good, and I hope my show is using them for good, to humanize healthcare. I also think storytelling is medicine's currency. Any time a doctor sits down to take a "history" from a patient, she is collecting a story, which she later repackages, documents in the medical records, presents orally on rounds, etc. The stories we tell about our patients–and the language we use–matters. They can influence our diagnostic reasoning, how we frame medical problems, and even cause (or prevent) implicit bias. All doctors should strive for narrative competence.
What do you hope for the future of the project?
Emily: I hope to continue producing live shows in the Bay Area and other cities, and exploring ways for the podcast to grow. For example, we've been thinking about how to bring stories onto the podcast from the studio (instead of from the live shows). That we, we're not limited to our live shows for content. Recently we launched a storytelling contest for medical trainees, where they can send in an audio clip of a story on the theme of "Learning." We will pick a winning story, and bring them into a studio (in whatever city they live in) to record the story professionally, and have a remote phone interview. I could envision us moving toward this model, so that we can include voices on the podcast from other parts of the country–the south, the midwest. Even internationally. I'm excited to see where it goes!
---
Emily Silverman, MD is an academic hospitalist at the Zuckerberg San Francisco General Hospital, where she seeks out projects that resurrect the narrative soul of medicine. She is the host and creator of The Nocturnists, a live show and podcast where health professionals share stories from the world of medicine. She wrote a series of prose poems about her experiences as a medical resident, some of which were published in The Examined Life Journal at the University of Iowa School of Medicine, and is currently working on her first book with the support of an October 2018 fellowship at The MacDowell Colony. Her writing is animated by a deep-seated curiosity about science, human nature, and what it means to live and die well. In her spare time she enjoys teaching herself electric guitar, listening to podcasts, and traveling with her husband Boaz. She tweets @ESilvermanMD.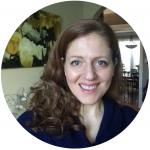 About the author:
Adela Mizrachi founded Podcast Brunch Club in 2015 and since then it has become a global phenomenon with over 60 chapters across 6 continents. She founded PBC as a way to bring people together to learn and share. She is a curious human and a jack-of-all-trades, master of none…but, always trying.