#TransAwarenessWeek: Bonus podcast playlist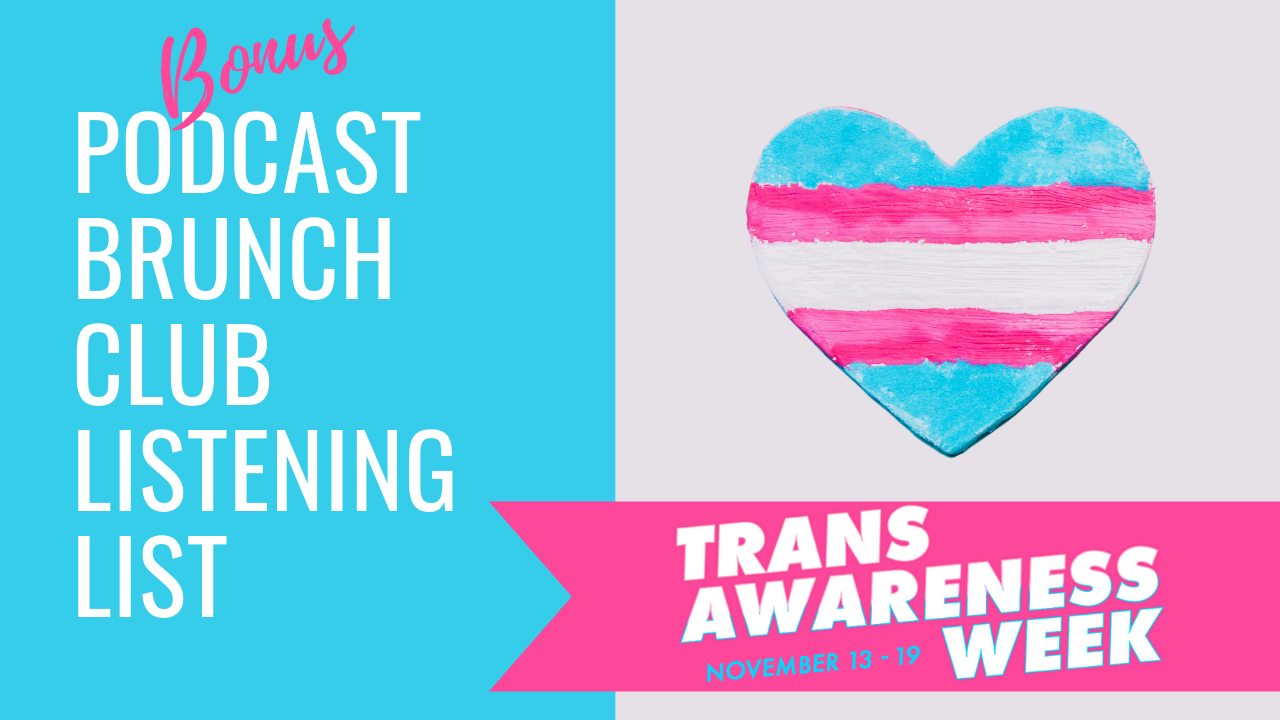 Trans Awareness Week (TAW) is November 13-19. During the week, people and organizations raise the visibility of transgender people and address issues members of the community face. TAW always precedes Transgender Day of Remembrance (TDOR), which is on November 20. TDOR honors the memory of the transgender people whose lives were lost in acts of anti-transgender violence that year.
This playlist offers an opportunity to hear about the wide range of experiences transgender people have. In addition to the playlist below, we've also included a section on "Book and Other Resources" at the end of the page.
(Curated in part by Adriana Lozada, creator of the Birthful podcast. Thanks to Maddie Zampanti, of the Minneapolis chapter of PBC, for suggesting some of the episodes on this list.)
Some of the links in this post may be affiliate links. If you use these links to buy something PBC may earn a commission.
Podcast Listening List on TRANS AWARENESS WEEK
Get the full listening list on your podcast player of choice using these platforms:

Recommended Books & Other Resources