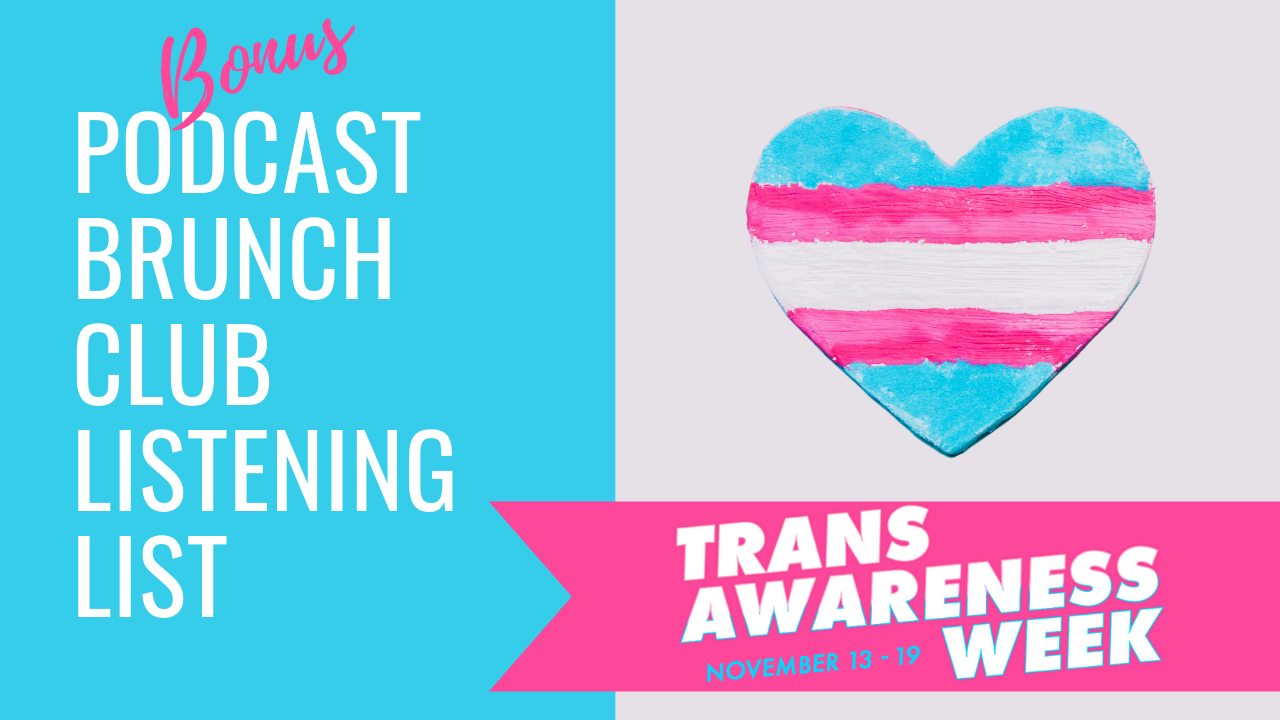 Trans Awareness Week (TAW) is November 13-19. During the week, people and organizations raise the visibility of transgender people and address issues members of the community face. TAW always precedes Transgender Day of Remembrance (TDOR), which is on November 20. TDOR honors the memory of the transgender people whose lives were lost in acts of anti-transgender violence that year. This playlist offers an opportunity to hear about the wide range of experiences transgender people have.
---
This is our first ever "community commentary" episode of the Podcast Brunch Club podcast! Emily Knight, audio ninja and chapter leader of our PBC-Bristol chapter, put together this episode for us. She recorded PBC-Bristol chapter members' reflections and comments on the PBC podcast playlist on CREATIVITY.
---
[podbean type=audio-rectangle resource="episode=qcp4x-6b50e7" skin=1 auto=0 share=1 download=0 height=100 ]
This month, Adela sits down with Sara DaSilva, founder of Audible Feast, to discuss the PBC listening list on gangs. The Podcast Brunch Club picks are intended to educate us about the reasons people join gangs, their motivation for staying in them, and how they can impact a community. Due to a code of secrecy within a gang and the threat of violence if that trust is broken, stories of life on the inside can be scarce, and even unbelievable at times. Gangs are unlikely to disappear anytime soon, given the connection to and prevalence of drugs and class disparity, so let's learn a little about why they continue to exist and draw more members into the fold.
---