On this roundup episode, Adela is joined by Paul Kondo, creator behind Podcast Gumbo (a weekly podcast discovery newsletter and a quick fun weekly podcast). Paul also curated the podcast listening list for PBC in September on the theme of Freedom of Speech.
---
A discussion with Tim O'Brien, the creator behind Shaping Opinion. Podcast Brunch Club members worldwide listened to and discussed "The 1st Amendment: 45 Words that Shaped America" from Shaping Opinion in September 2020 when the theme of the podcast listening list was FREEDOM OF SPEECH.
---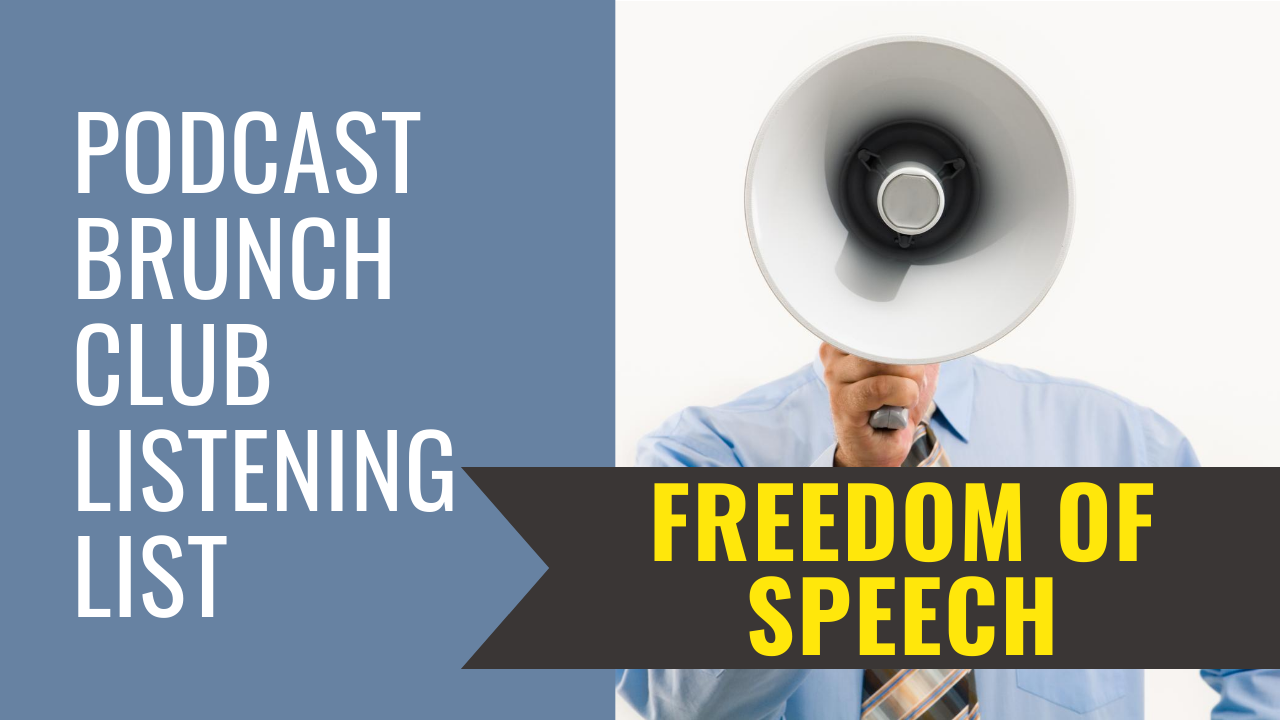 Freedom of speech is the bedrock of democracy, but it can be the source of confusion, misunderstanding, and hurt. And even when we are proponents of free speech in theory, the practical application of it can be quite tenuous and brutal. This month we're listening to five episodes that dig into freedom of speech and provide examples of where the line gets a little fuzzy.
---