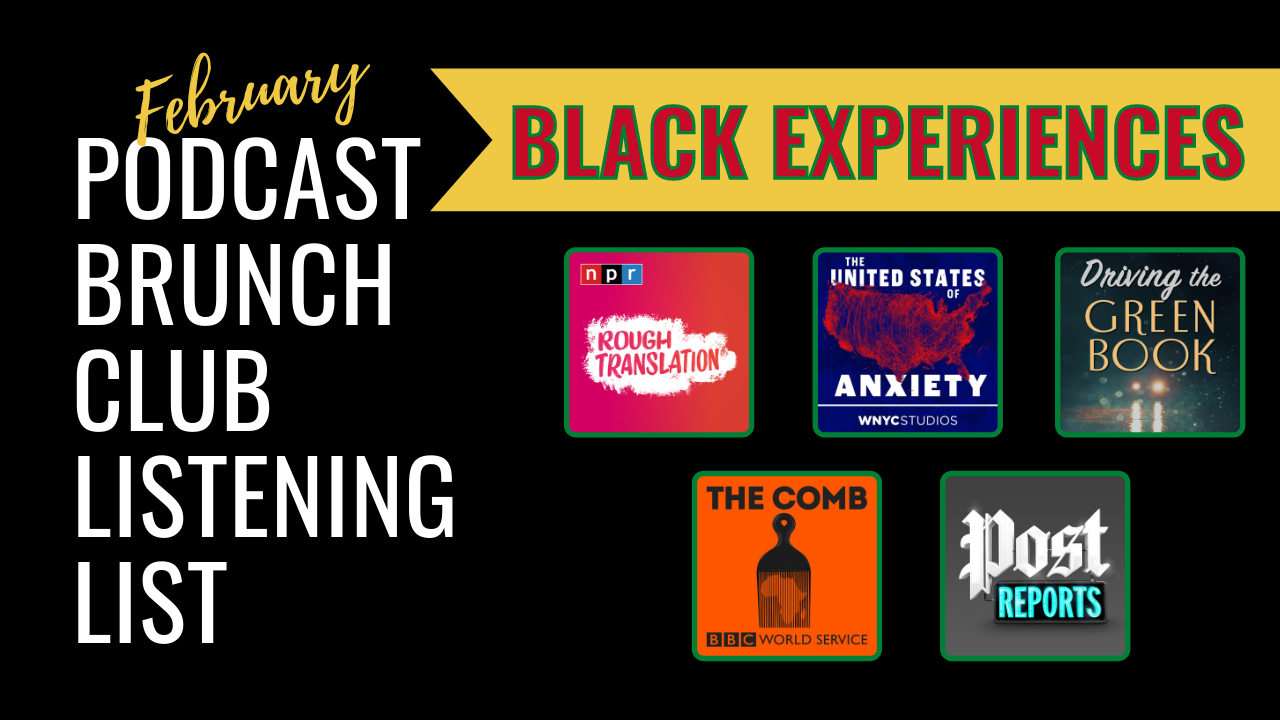 In honor of Black History Month, we put together a podcast that highlights 5 stories from Black people around the world. This is by no means a comprehensive exploration of the breadth of the Black experience, but we hope it offers a few lenses from which to begin a discussion, including belonging, culture, citizenship, language, struggle, and joy.
---
[podbean resource="episode=zpf9c-929a8d" type="audio-rectangle" height="100" skin="1" btn-skin="108" share="1" fonts="Helvetica" auto="0" download="0" rtl="0"]
Adela interviews Esther Armah, creator of The Spin podcast and radio show. Podcast Brunch Club featured an episode of The Spin on the Common Ground podcast playlist. The episode featured was entitled, "Fashion Forum Africa Part 2" and in the episode, Esther Armah chats with two guests, Nana Ekua Brew Hammond and Dr. Tanisha Ford. They […]
---
Adela, Sara, and Christine from the PBC chapter in Houston share their thoughts on the episodes from the podcast playlist on Common Ground. In the "What We're Listening To" segment, Sara and Adela chat about comedy podcasts.
---