Language: March 2019 Podcast Playlist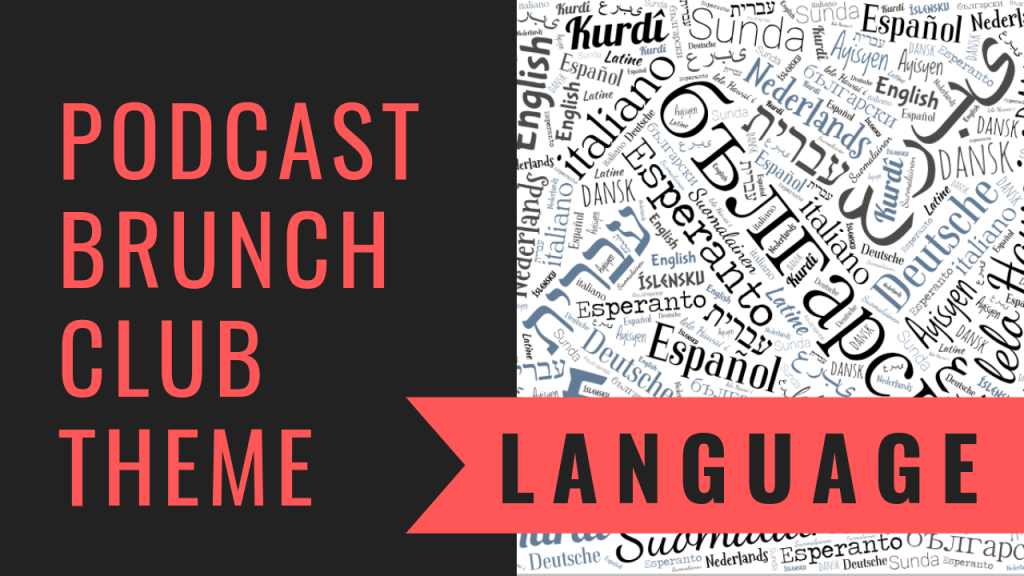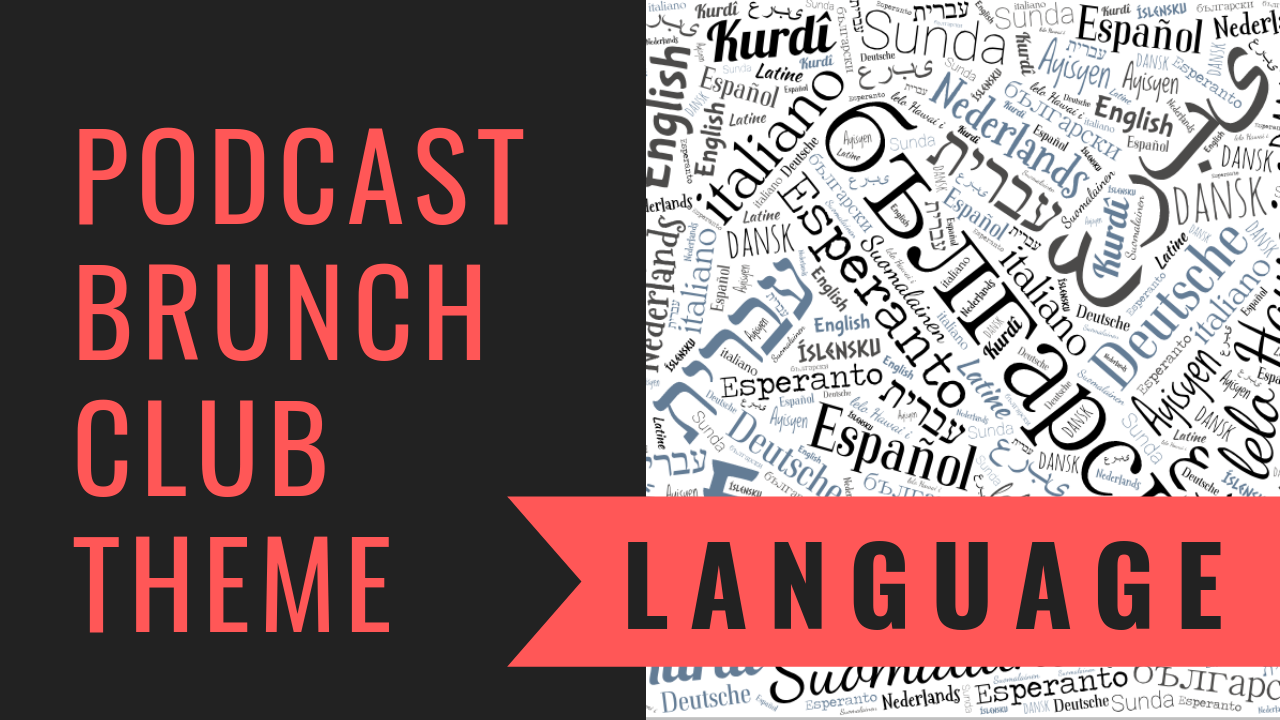 There are somewhere around 7,000 languages in the world, but only 23 languages account for more than half of the world's population and nearly 2/3 of all languages are from Asia and Africa. Languages can be born, invented, change, and die. They can also unite or divide. There is some controversy about whether languages can change the way we think, but there is no doubt that language and identity are inextricably linked. This podcast listening list explores language from a variety of angles.
(This listening list was curated by Adela, the founder of Podcast Brunch Club and the leader of the Chicago chapter)
Podcast Listening List on Language

Download the complete playlist to your podcast player of choice:
Listen Notes | Podchaser
Podcast: The Allusionist
Episode: Toki Pona (17 minutes, November 2015)
Listen: Apple Podcasts | Google Play | Other apps (via Podchaser)
There's a language which is said to be the smallest language in the world. It has around 123 words, five vowels, nine consonants, and apparently you can become fluent in it with around 30 hours' study. It was invented by linguist Sonja Lang in 2001, and it's called Toki Pona. So, Helen Zaltzman and Nate DeMeo, fellow Radiotopian, decided to learn it together.
Podcast: Ologies
Episode: Phonology (LINGUISTICS) with Nicole Holliday (63 minutes, June 2018)
Listen: Apple Podcasts | Google Play | Other apps (via Podchaser)
Vocal fry. Code switching. Black Twitter. Valley girls. Culture vultures. Alie Ward sits down with linguistics professor Dr. Nicole Holliday to talk about about intonational phonology: how tones and pitch help us bond with others and construct identities. Inspired in part by former President Barack Obama's masterful linguistic variability, Dr. Holliday's work focuses on how language is used in the crossing and construction of racial/ethnic boundaries.
Podcast: Twenty Thousand Hertz
Episode: #18 | The Evolution of Accents (23 minutes, June 2017)
Listen: Apple Podcasts | Google Play | Other apps (via Podchaser)
When you describe yourself to others you might mention your height, hairstyle, or maybe your build. But one of the most telling things about you is something you can't even see, yet it defines you more than you realize. Your accent tells others where you're from, who you identify with, and maybe even where you're going. How did accents evolve and why are American accents so different from British accents?
Podcast: Hidden Brain
Episode: Lost in Translation (35 minutes, January 2018)
Listen: Apple Podcasts | Google Play | Other apps (via Podchaser)
Learning new languages can help us understand other cultures and countries. Cognitive science professor Lera Boroditsky says the languages we speak can do more than that—they can shape how we see the world in profound ways.
PBC podcast episodes covering the Language listening list
Conversation Starter Questions
Want to add your perspective to the PBC podcast? Answer any of the questions below and send the response (in written or audio format) to [email protected].
How do you think language relates to identity?
Do you believe that language influences the way we think?
What language that you don't currently know would you like to learn and why?
How would you describe your own accent and how do you think that people judge you, either positively or negatively, based on your accent?
If your native language is different from the native language of your parents, do you feel that this affects the relationship in any way?
Of all the podcasts on the listening list, which one resonated with you the most and why?
<a name="music"></a>
DJ RuggedAngel's Music Playlist
Our very own Podcast Brunch Club DJ, DJ Rugged Angel, has put this Spotify music playlist together for us on the theme of Language.