Mother Earth: April 2021 podcast playlist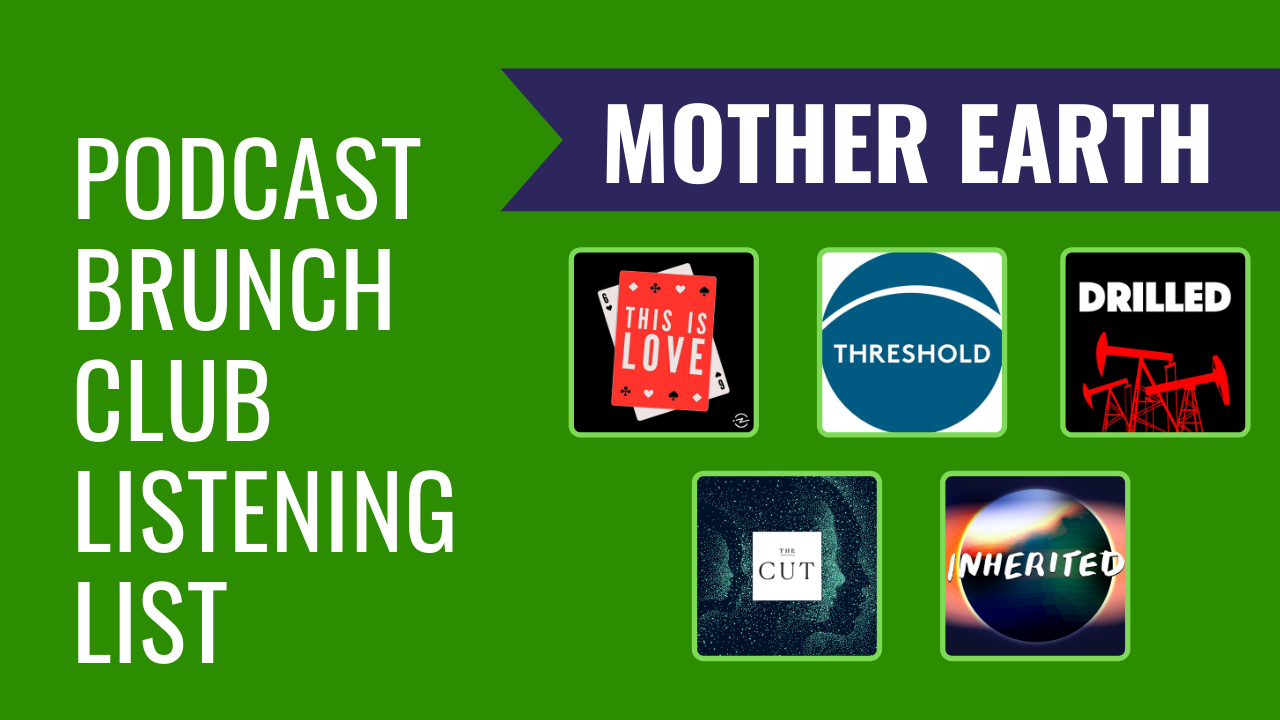 Climate change is the biggest threat facing humanity today, but too often us humans see ourselves as removed from the problem, the solutions, and "the environment" itself. This playlist was compiled with that in mind: the ways we think, talk, and advocate for climate stability are at least as important as energy technology is to actually saving our species.
This playlist is sponsored by Critical Frequency and curated by Amy Westervelt, founder of Critical Frequency and award-winning journalist.
Podcast Listening List on MOTHER EARTH
Get the full listening list on your podcast player of choice using these platforms:

This is Love: "Episode 2: Something Large and Wild" (February 2018, 23 min)
An unconventional love story about a teenager, the Pacific Ocean, and an encounter with something wild.
Threshold: "Oh, Give Me A Home | 1 | For the Benefit and Enjoyment of the People" (February 2017, 29 min)
Yellowstone National Park is where we saved the American bison from extinction. But each year, we slaughter hundreds of animals from this prized herd. Why? Learn more on this episode of Threshold.
Drilled: "S3, Ep 1: The Father of Public Relations" (January 2020, 16 min)
In this season we're tackling Big Oil's big propaganda machine—its origins, the spin masters who created it, and why it's been so effective. It all began more than 100 years ago with Standard Oil, John D. Rockefeller and his son, a bloody miners' strike, and the very first P.R. guy, who swooped in to clean it all up.
The Cut: "Nature is Healing" (August 2020, 26 min)
The images of dolphins in the Venice canals and coyotes parading through Chicago and elephants asleep in a field were held up as the silver lining of 2020. And from these nature memes emerged a sort of mantra: "nature is healing, we are the virus." But is humanity the virus we've condemned ourselves to be? The Cut looks at how people see themselves in the environment, and who is allowed to have access to the outdoors.
Inherited: "The Green New Dream" (October 2020, 32 min)
Listen, 2020 has been rough. Between the pandemic, climate fires, police brutality, and the election, this year has felt like we're hurtling down a highway to hell. But today, we're taking an exit. In the final episode of Inherited's pilot season, we ask the question: what if, in the face of despair, we choose hope? What if, through collective dreams of a better tomorrow, we can save ourselves.
Conversation Starter Questions:
What makes you feel connected to nature? What makes you feel disconnected from it?
What do you think humans owe nature? How does our dependence on natural resources come into play, and where do you see the line between stewardship and ownership?
What are your primary sources of news and information? Do you feel like you have a good understanding of how the media works?
Have you ever thought about where journalists get their information, how information is filtered before it gets to them and then again before it gets to you?
What are your thoughts on the whole "nature is healing" narrative? What about on the intersection between population and environmental problems?
What would a world in which we've solved for climate look like to you?