Sponsorships & Advertising Opportunities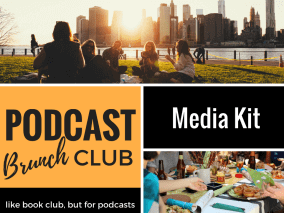 Word-of-mouth is one of the most common ways that listeners discover new podcasts. Podcast Brunch Club is an engaged podcast listener community that meets up IN PERSON monthly in over 70 cities across 6 continents to talk about a monthly thematic podcast listening list. The PBC community is a group of avid podcast listeners who are continuously in search of new podcasts. They are super listeners who want to get together with others to talk about what they're listening to. And they don't stop there. They talk about these great finds to their family and friends and via social media.
See the Podcast Brunch Club Media Kit.
PBC is now offering a wide range of sponsorship and advertising opportunities. If you or your organization is interested learning more, please fill out the form below:[wufoo username="podcastbrunchclub" formhash="x1fl5gq50kswcw3″ autoresize="true" height="819″ header="show" ssl="true"]
PBC is grateful for support from the following partners. These organizations support the podcast listener community: