GIVEAWAY: Get Afraid Journal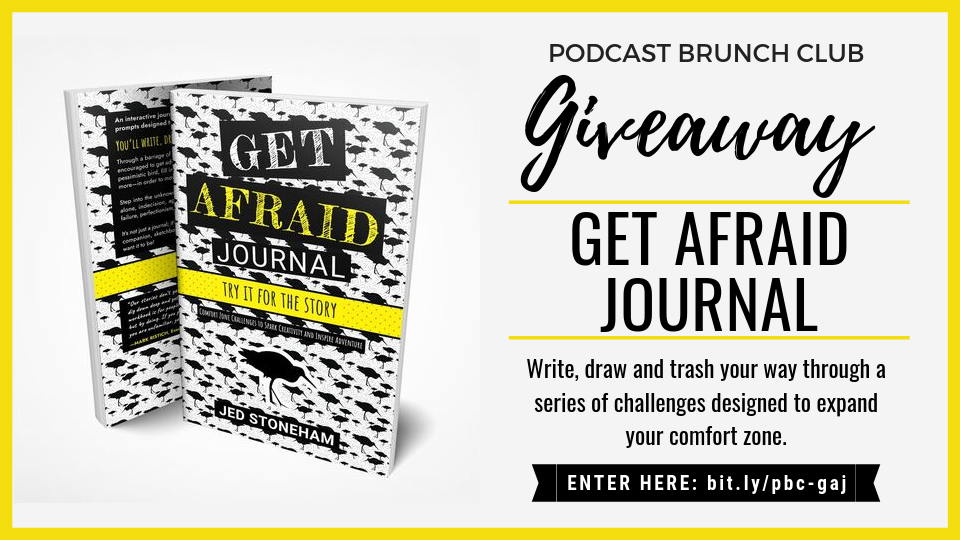 Podcast Brunch Club has been given a copy of the new Get Afraid Journal to raffle off to one lucky winner! The journal includes a series of challenges that are designed to expand your comfort zone. Try it for the story!
The Get Afraid Journal is the brainchild of Jed Stoneham, who started doing things he was afraid of for the podcast Man Afraid of Everything, recording every single worry along the way. He started small in 2015 and worked his way up to improv comedy. Jed is a member of the Podcast Brunch Club chapter in Chicago.
Deadline to enter is the scariest day of the year: Halloween (October 31, 2019)! One entry per person, please.
If you don't see the entry form below, click here.